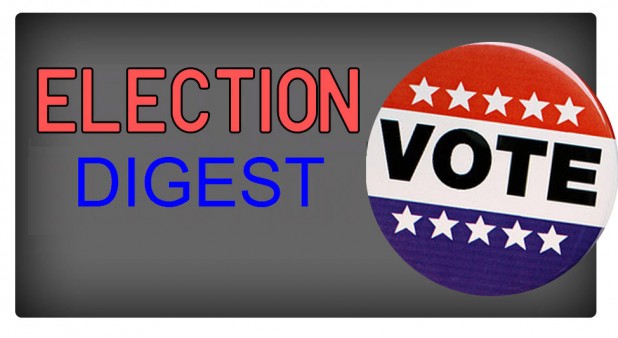 Rochelle Swanson Ballot Statement
Now is a critical time for Davis. Progress has been made toward a more sustainable budget while preserving our quality of life. I value the experience I've had dealing with these important issues on the City Council, and know how essential it is in decision making. Our City faces great challenges, and now is not the time to learn on the job.
I want Davis to have economic prosperity while maintaining a commitment to protect agricultural lands and our community character. The cornerstone of my work on Council has been fiscal sustainability – our City's most important challenge. Our Council has worked hard to control and reduce expenditures, but it is my hope we can do more than simply maintain what makes Davis "Davis."
Without adequate revenues – not just from taxes, but true revenue generating activities – we cannot sustain all that makes Davis a great place to live. I am committed to maintaining a focus on long term, self-sustaining revenue generation.
I hope you will support me for re-election so I can continue working to get us beyond our challenges and on the road to prosperity.
Si usted desea esta declaración en español por favor visite www.rochellefordavis.org.
Nomination Signatures Supporting Rochelle Swanson:
Charlie Swanson, Rose Cholewinski, Nichole Arnold, Will Arnold, Brian Horsfield, Steve Boschken, Jon Sanchez, Cary Arnold, Lois Wolk, Mindy Porter, Robin Garland, Lee Pflugarth, Alyson Mitchell, Melissa Martinez, Megan Watkins, Ciana Wallace, Mason Harry, Neil Ruud, Beverely Sanchez, Lucas Frerichs, Bruce Wolk, Barbara Archer, Thomas Cross, Jeremy Higgins, Eileen Samitz, Daniel Wolk
Swanson to hold Office Hours
Council member Rochelle Swanson is holding "office hours" Saturday March 15th 9:30 – 11:30 am to hear from community members and discuss current and future issues within and around Davis. Please join her at the outside tables on the west side of Hunt Boyer Mansion (corner of 2nd & E). (530) 316-4266. www.rochellefordavis.org.
[Divider]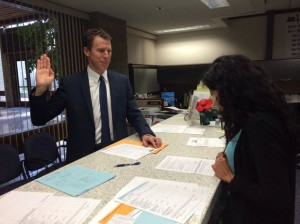 Dan Wolk Candidate Statement
As a public servant and father of young children, I'm concerned the California Dream is fading for the next generation. For too long, we've neglected our future. We've failed to do so much: invest enough in our schools, create quality jobs, protect the environment and maintain critical infrastructure.
The California Dream is in danger of vanishing altogether.
To move California forward, we need a leader who understands our problems, has a vision for the future, with the experience and drive to get us there.
As a Davis City Councilmember and County Attorney, I've brought people together to get things done. I led efforts to make our long-term water supply more reliable, fostered economic development and pushed for greater investment in roads and renewable energy.
In the Assembly, I'll work every day on solving the problems that affect Yolo County, our neighborhoods and our lives to restore the California Dream. My priorities include:
• Restoring full funding to our public schools, from preschool to higher education
• Supporting local agriculture, preserving valuable water – and protecting the environment for our future
• Championing job creation, investing in the economy of the future
• Investing in infrastructure to fix roads, address water shortages and safeguard bridges and levees
Only if we all work together on the issues that really matter can we succeed in making the changes necessary to improve our quality of life in Yolo County – and fix California.
I'm proud to be endorsed by the California Democratic Party.
I'd be honored to have your vote.
Nomination Signatures Supporting Dan Wolk for Assembly
Jamima Wolk, Lois Wolk, Bruce Wolk, Delaine A. Eastin, Helen M. Thomson, Captane P. Thomson, Jorge O. Ayala, Kathleen (Cass) Sylvia, Ed Prieto, Jesse Ortiz, Julie Gallelo, Mary Kimball, James R. Provenza, Donald Saylor, Lucas H. Frerichs, Brett Lee, Sean Denny, James Hilliard, Sheila Allen, Susan Lovenburg, Tim Taylor, Gina Daleiden, Ruth Uy Asmundson, Ted Puntillo, Ann M. Evans, Davis Campbell, Gary A. Sandy, Petrea Marchand, Daniel Parrella, Martha West, David J. Thompson, Sham Goyal, Vimla Goyal, Brian Horsfield, Louanne Horsfield, Eileen M. Samitz, R. Matthew Wise, Clayton McLin, William Weisgerber, Michael P. Bartolic, Adrian Blanco, Steve Boschken, Laura McCollough, Will Arnold, Nichole Arnold, Jason Fisk, Miriam Fisk, Leo Alamillo, Christine Harms, Ruy Laredo, Andrew Nelson, Robert W. Bockwinkel, David Robert, Carolee B. Gregg, Jennifer A. Doughty, Ben Bourne, Richard Bourne, Steve Short
[Divider]
YOLO COUNTY CALIFORNIA TEACHERS ASSOCIATION (CTA) ENDORSE ORTIZ
Yolo County School District Teacher Union Presidents all voted to support Jesse Ortiz, Ed.D in his candidacy for Yolo County Superintendent of Schools.  They felt that his vast professional experience of 31 years in kindergarten – university education would best meet the challenges ahead of all schools.   Special note was taken of his commitment to Yolo County students and communities, of close to 35 years. There are close to 1,400 certificated teachers in Yolo County.
Ortiz commented:  "The support of Yolo County CTA is fantastic, these are the people making a difference everyday in making sure all our children's dreams are achieved."
Region 2 Migrant Education Speech and Debate Tournament 
Good Afternoon to All,
On behalf of Migrant Education – Region 2, I would like to thank you for volunteering to judge the Regional Speech and Debate Competition on Saturday, March 29, 2014.  The competition will take place at the Woodland Community College Campus: 2300 E. Gibson Road, Woodland.  We will be providing breakfast at the Community Center in the 800 building on this day before the competition begins.  Please see attached agenda.
There will be a judges training on March 20, 2014 from 6:00 – 8:00 p.m. at the Woodland Community College in rooms 301 and 305; 2300 E. Gibson Road, Woodland.   We will meet in Room 301 and break out from there if necessary.  Dinner will be provided.
I have attached the Speech and Debate and Judges Packets for you to read prior to the training and competition.  Please read the packets and jot down any questions you may have so that we may answer them the day of the training.
Please confirm your attendance to both the judges training and the competition.  If you have a conflict in scheduling, let me know as well.   Thank you once again for supporting the migrant students and a big THANK YOU to Jesse Ortiz for taking the lead in recruiting the judges.
Maria Arvizu-Espinoza, Regional Associate Director
Migrant Education – Region 2
Butte County Office of Education
1870 Bird Street
Oroville, CA  95965
Telephone:  1-530-532-5737
Fax:  1-530-532-3096
[Divider]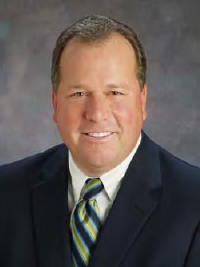 Dodd: The Campaign is Officially Under Way
Dear Friend,
Now, we're cookin'.
I filed my official candidacy papers on Thursday and Friday (going to 6 counties took a bit of time — here's me taking the candidate oath). That means we're less than 3 months until the primary election.
March, April and May will be critical to our campaign and ultimately whether we're able to make state government work again.
So, if you want a Legislature that's more responsive, less partisan, and willing to tackle the big issues that confront California, I need your help. To fuel our big push, I need you to make a contribution (click here), give a little bit of your time (click here), like me on Facebook (click here), and/or endorse this campaign (click here).
Thank you for all your help. Your support has been humbling and I would be grateful if you would consider doing a little bit more.
Best,
Bill Dodd
[divider]
Sheila Allen Candidate Statement
School Trustee, Nurse – Davis City Council Candidate
I care about the health and well-being of our community and all those who live and work here.  I have a proven track record of positive and active leadership during nine years as a trustee on the Davis School Board, where I worked with others to keep key programs intact through a period of unprecedented state budget crisis.
I am also Founder and Executive Director of the Yolo Healthy Aging Alliance, a public/private partnership to enhance services for seniors while containing costs. I served 10 years on the board of First Five Yolo, which promotes a healthy start for our young children, was chair of the Yolo County Health Council, and have 28 years experience as a public health nurse.
As a member of the Davis City Council, I will promote a healthy, safe and caring community, specifically in the areas of water conservation, housing for all phases of life, and sound financial planning.  For example, I believe Davis could gain fiscal sustainability through smart economic development, such as attracting an innovative research park, to keep good-paying jobs and tax revenue in town.
I ask for your vote and look forward to working together with you for Davis.
[divider]
—compiled by Lily Shen