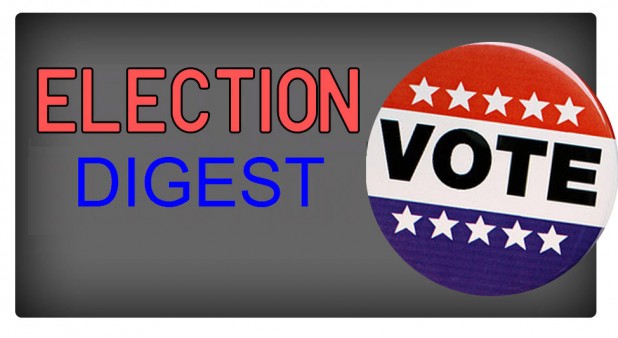 Sierra Club Endorses Krovoza for Assembly
Today, Joe Krovoza announced that the Sierra Club has endorsed his campaign for State Assembly.
"Joe has demonstrated that he walks the talk on the environment," said Kathryn Phillips, Director of Sierra Club California. "Sierra Club is confident a vote for Joe will yield good policies that protect public health and the environment and help build a sustainable economy."
The 4th Assembly District includes both the Motherlode and Redwood Chapters of the Sierra Club, both of which voted to endorse Krovoza, including overwhelming support from the Lake, Napa, and Yolano Groups.
"Joe's environmental leadership and experience is outstanding," said Victoria Brandon, Chair of the Sierra Club Redwood Chapter and member of the Lake Group. "As an Assemblymember he will be a champion for our land, our water, and for the natural world right out of the gate."
Krovoza expressed his gratitude. "The Sierra Club's legacy in protecting California's environment is unmatched. Their endorsement means a great deal to me," he said. "In the Assembly, I will work tirelessly to protect California's environmental treasures, create green jobs, and promote sustainable communities."
This endorsement follows closely on the heels of the California League of Conservation Voters, which announced its endorsement of Krovoza earlier this week. Together, these two organizations represent a strong consensus in the environmental community that Krovoza is the best candidate to represent Assembly District 4.
Krovoza's supporters point to his lengthy record of environmental leadership.
At UC Davis, Krovoza has worked for 17 years developing the University's world-class academic programs in clean transportation and energy efficiency. These programs have led many of the state's efforts to fight climate change, reduce energy costs, and advance vehicle technologies of the future.
As mayor of Davis for the past three years, Krovoza has been the lead environmental voice on city council, spearheading the city's efforts to protect open space, improve air and water quality, increase energy and water efficiency, and reduce carbon pollution.
Prior to his service on city council, Krovoza led the Putah Creek Council for seven years. This work transformed the creek's ecology and restored its historic salmon run. For these efforts Joe received Davis' Environmental Recognition Award in 2001.
Krovoza also walks the talk in his daily life: he commutes by bicycle, drives an electric vehicle, and his family was one of the first in the city to install solar panels on their roof as part of the Davis Solar Pioneers Program.
With this endorsement, the Sierra Club joins a growing coalition of environmental organizations, labor groups, social justice advocates, and independent community leaders that have endorsed Krovoza.  Krovoza, a lifelong Democrat, is a candidate for the 4th Assembly District, which includes Lake and Napa Counties, most of Yolo County, and part of Colusa, Solano, and Sonoma Counties.
For more information about Joe Krovoza's campaign, see www.joekrovoza.org  For more information about the Sierra Club, see california2.sierraclub.org
[divider]
Meet Daniel Parrella at Cloud Forest Cafe
City Council candidate Daniel Parrella will be discussing the upcoming taxes on the June Ballot from 9am to 10am at Cloud Forest Cafe downtown at 222 D Street Suite #10. Members of the public are welcome to come and discuss other issues as well. Daniel Parrella may be reached at 530-219-5998 or DanielforDavis@Gmail.org.
[divider]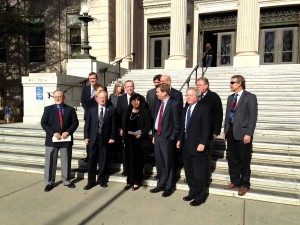 Yolo Superior Court Judge Candidate Janene Beronio

Yolo Superior Court Commissioner Janene Beronio, a candidate for election to be a Yolo Superior Court judge, today announced the 25 members of her Finance Committee.
"I have been overwhelmed and, frankly, humbled by the support I've received from Judges, attorneys and other citizens who have stepped up to endorse and help me," said Commissioner Beronio, in a statement released today. "A number of supporters – under the leadership of retired Yolo Superior Court Judge Doris Shockley from West Sacramento and long-time Woodland attorney Jim Nolan, have agreed to form a Finance Committee to help me raise the funds needed to run a campaign.  I'm certainly not a campaigner – I've been working as a Yolo Superior Court Commissioner for the past 25 years and I've never run for election or sought office. Raising money to run for election is not something that's in my comfort zone. So, I am delighted to have the help of this Finance Committee."
The members of the Beronio for Judge Finance Committee include:
Co-Chair James Nolan, Esq., private civil law attorney, Woodland.
Co-Chair Doris Shockley, Retired Yolo Superior Court Judge, West Sacramento.
Rod Beede, Esq., private criminal defense lawyer, Davis.
Christina Beede, Esq., private juvenile law attorney, Davis.
Chad Carlock, Esq., private civil law attorney, Davis.
Brenda Duplechain-Gruidl, Officer, California Highway Patrol, retired, Woodland.
Ann Hurd, Esq., Chief Deputy District Attorney (ret.), Yolo County, Woodland.
Heidy Kellison, community volunteer and newspaper columnist, Davis.
Bill Kopper, Esq., private civil and family law attorney, Davis.
Richard Lansburgh, Esq., private criminal defense attorney, Woodland.
Dan Maguire, Yolo Superior Court Judge, Davis.
Betsy Marchand, Retired Member of the Yolo County Board of Supervisors, Davis.
Fred Manas, farmer/rancher, Esparto.
Alice Meserve, Esq., juvenile law attorney, Esparto.
Shama Mesiwala, Esq., Senior Research Attorney, Third District Court of Appeal, Davis.
Sam McAdam, Yolo Superior Court Judge, Davis.
Raphael Moore, Esq., private civil attorney, Davis.
Donna Petre, Retired Yolo Superior Court Judge, Davis.
Nick Pohl, Esq. Retired Deputy District Attorney, Yolo County, Woodland.
Tammy Pohl, District Attorney Enforcement Officer, retired, Woodland.
Dave Rosenberg, Yolo Superior Court Judge, Davis.
Martha Sequeira, Esq., criminal defense attorney, West Sacramento.
Tom Stallard, Esq., Vice Mayor of the City of Woodland, Woodland.
Jeff Stromberg, Esq., private civil law attorney, Davis.
Kathleen White, Yolo Superior Court Assistant Presiding Judge, Davis.
Due to the announced retirement of long-time Yolo Superior Court Judge Steve Mock, an election to replace him will be held this June. Yolo Superior Court Commissioner Beronio, endorsed by Judge Mock, is a candidate for election. Court Commissioners are judicial officers appointed by the Superior Court Judges of a County, and by assignment or agreement, can perform virtually all the same duties of a Superior Court Judge.  Commissioner Beronio has served as an appointed Court Commissioner in Yolo County for the past 25 years, and has been endorsed for election by every active Judge of the Yolo Superior Court.
The website of the Beronio campaign can be accessed at www.janeneforjudge.com.
[divider]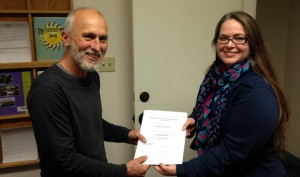 Davis City Council Candidate Robb Davis

City Council candidate Robb Davis has filed his formal Declaration of Candidacy. Signers are: Nancy Davis, Brett Lee, Michelle Millet, Carolyn Hinshaw, Claire Goldstene, Victoria Gall, L Edward Clemens, Stephen Streeter, Gretchen Peralta, Julie Sonntag, Dylan Davis, Joseph Krovoza, Janet Krovoza, John Michael Larsen, Robert Canning, Tia Will, Lorell Hardaker, Mary Lou Rossetto Susan Padgett, Kenneth Wagstaff, Mark West, Becky Marigo, Inessa Snyder, Diane Clarke, Kevin Roddy, Jean Malamud, Joyce Wiseman, Nancy Rowan, Michael Mitchell, Catherine Strode.
Today Davis announced his campaign coordination committee. Members of the committee include: Richard Livingston, chair, Mont Hubbard, treasurer, and Robert Canning, Claire Goldstene, Carolyn Hinshaw, Brett Lee, Michelle Millet and Ken Wagstaff.
The committee invites everyone to Robb's first major fundraiser of the campaign season, on:
Thursday, March 13 from 6-8PM
Valente Room of the Davis Senior Center.
The event, to be hosted by Davis City Council member Brett Lee, will feature food and beverages, live music by Dick Livingston, and lots of energy. Suggested minimum donation is $25.
In addition, if you would like to post a lawn sign in support of Robb's campaign, they are available for pick-up at the market or by contacting Robb at davisfordavis@gmail.com or by phone at 717 598 2019.  These signs will make your yard look GREAT!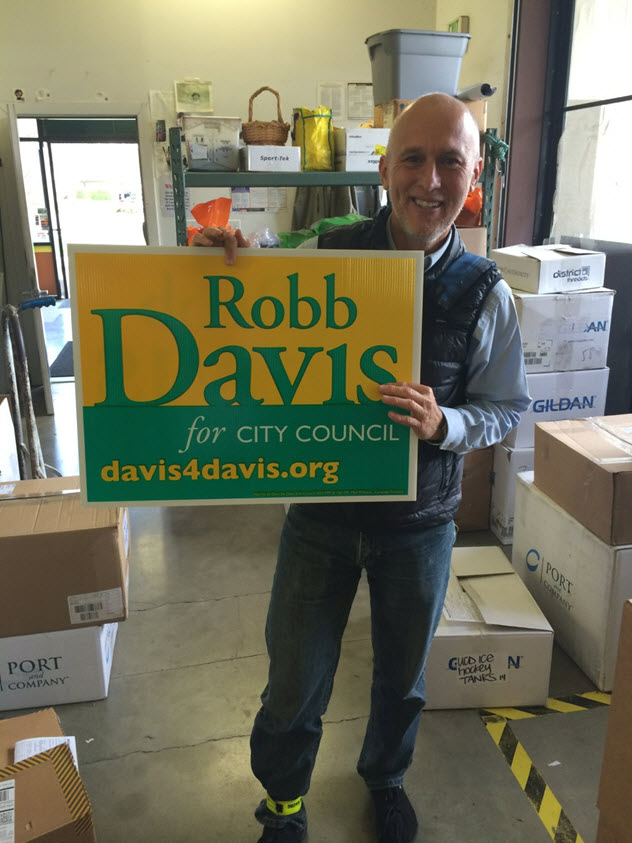 –Compiled by Lily Shen