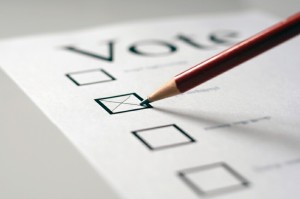 This weekend, the Vanguard received a leaked copy of the Yolo County Democratic Party Candidate Development and Endorsement Committee Interviews report, written by Susan Savage who chairs that committee.
The interview team, listed below in the memo, interviewed eight candidates running in the upcoming June primary.  It should be noted that only registered Democrats are eligible for endorsement.  At the time of the interviews, it is believed there is only one Democrat, for example, who is a candidate for Davis City Council.
The entire Central Committee will apparently meet on March 17 to discuss these endorsements.
Here is the full report,  not edited or redacted…
The interview team met on Wednesday February 26 and interviewed 8 candidates running in the upcoming June primary.
On the team:
SD 1:  Carlos Alcala
            Chris Allen
            Glennda Campos
            Mohinder Sandhu
SD 2:  Marlene Bell
             Bob Marr
SD 3:   Susan Savage
             Elaine Yamaguchi
SD 4:   Tim Fenton
On behalf of the committee, we would like to move the following recommendations for consideration at our March 17 meeting:
Supervisorial District 1:                    Norma Alcala
We did not feel that there is any new information to be gained, so we did not re-interview. We recommend that YCDCC reaffirm its support for Norma as the more knowledgeable candidate more in tune with the needs of the full county and its diverse population.  She is also much more in alignment with the principles of the Democratic Party than her opponent.
Davis City Council:               Sheila Allen
Sheila is a very high-energy, dedicated public servant with solid experience on the Davis school board and years of leadership in the area of public health.  She is well-versed on the challenges facing the city while recognizing that there are certainly areas where she needs to know more.  We have no doubt that she will do the homework and will be very inclusive in reaching out for input.  Two areas of growth for her that we noted: 1) she needs to explore more about the needs of low income families and the role of the city in supporting them & 2) she continues to be an advocate for at-large elections over district elections, but appears to understand why communities other than Davis find that unworkable.  Otherwise, she is a solid champion of the values and principles of the Democratic Party.
Superior Court Judge:                     Rick Cohen
Rick Cohen is immensely qualified for this judgeship and very thoughtful in his discussion of issues with the committee.  His experience and dedication to family law is particularly needed on the bench to serve families in crisis.  While the discussion was very carefully limited by Judicial Canon 5B, we felt confident from what he did say and the past experiences he shared that the Democratic Party principles of social, political & economic justice will be a consistent guide as he applies the law. He has organized a very top-level campaign with adequate resources to win.  While we found Larenda Delaini very qualified and dedicated as well, we did not feel that she is prepared at all to defeat the Republican candidate that would be in our view a very serious challenge on the bench should she be elected.  We encourage the Democrats in Yolo County to reach out to Larenda to prepare her as a more effective candidate in 2016 when a serious "bad actor" will need to be challenged and replaced on the bench.
Superintendent of Schools:              Jesse Ortiz
Jesse Ortiz brings vast experience and academic background to this educational leadership position.  He understands the issues particular to Yolo County that his office will face.  He is an advocate for teachers as the professionals in the field and will insure that administrators within the county office are appropriate and supportive in helping employees improve their craft rather than the punitive tactics that have brought the county office to the crisis that was just averted.  While we found his opponent Sam Neustadt to be very knowledgeable and likeable, we felt that Jesse is a better fit for our county as a standard bearer for the Democratic Party and more connected to the community with a much more sophisticated campaign & plan to win.
Board of Supervisors:                       Don Saylor
Don Saylor has a long record of service to the community from the Davis School Board to the Davis City Council to his current seat on the Board of Supervisors.  We found him immensely knowledgeable about every topic we discussed and consistent with the principles of the Democratic Party with the exception of Teach For America, about which he was not aware & could not comment on the issues relating to this organization's presence in Yolo County.  We can count on him to continue to be a champion for social justice principles while he builds alliances to get the work done on behalf of his constituents.  We wholeheartedly support his reelection to the Yolo County Board of Supervisors.
See you on March 17 to discuss these recommendations.