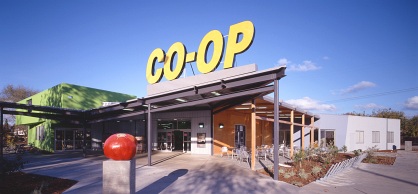 written by Andrew Newman
Letter of Recommendation
In conversations around the Davis Co-op and in online posts, there has been much speculation about the reason for the board's decision to fire the General Manager, Eric Stromberg.
It strikes me that we should take the board at their word. "The Board of directors decided to exercise an option under the general manager contract for separation without cause."
The board now intends to create a subcommittee, led by Stacie Frerichs, president of the board and with no other qualifications in this area, to embark on a nationwide search for a new general manager. They expect the search to take six months.
I hope that during their search they consider the recommendation of this person, who just coincidentally was let go from his job at a co-op of almost exactly the same size (I don't know for sure). I am not sure he wants the job, so I will call him Lucas.
To whom it may concern;
Lucas has been the general manager of our Co-op for 14 years. Prior to his being recruited to our city, he worked in Portland and Santa Fe. In all, Lucas has more than 30 years of Co-op experience.
During his tenure at our co-op, we have seen improvements in absolutely every area. Under Lucas's leadership we have accomplished all of the following:
• We have led the region in energy efficiency. Our store installed solar electric panels long before other businesses embraced this technology
• We have undergone a massive renovation, keeping our store relevant and interesting to not only our members but to other shoppers as well
• We have maintained and continuously improved our IT infrastructure to ensure the safety of our member date
• We have fostered relationships with local growers and vendors that are the envy of the industry allowing us to remain competitive in the current environment
• We have created a teaching kitchen which has been a huge success with members and the community as well
• We have been a leading contributor and collaborator in the community
• We have not had to lay off large amounts of staff even though we have just gone through the largest recession in our country's history and the opening of two major supermarkets less than a half mile from our location.
• We continue to innovate and look forward to the upcoming opening of our beer and wine terrace this spring
Be confident that Lucas will not only work at your store. He will advocate for you, your workers and your community. Lucas is soft-spoken, open, friendly and approachable. He will follow your by-laws and policies.
Sincerely
Davis' Loss