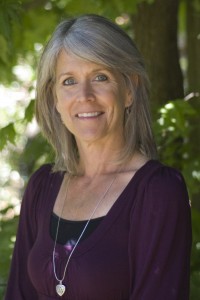 By now it is pretty clear that no one is advising Nancy Peterson – at least no one is advising her with an ounce of common sense.  If they were, they would have told her by now that there is nothing she is going to say that is going to make things better or that is going to win a public argument that she has already lost.
Her interview last week simply added fuel to the fire, especially when she told people that they needed to calm down.  I have been doing this a long time and the only thing telling people to calm down accomplishes is to make them more angry.
The comments that her husband, Robert Peterson, made at the school board meeting did not make things better.  So, after those failures, she decided the best idea was to write a full op-ed in the Davis Enterprise.  Again, bad idea.  She is not going to write or argue her way out of this.
There are already 23 comments on the Enterprise at the time of this publication and the piece hasn't been officially published yet.
In addition to the mistaken notion that she can argue her way out of this, there is the second problem – that she utterly refuses to accept any responsibility in the matter.
Nancy Peterson, in her piece, references the Davis Enterprise editorial and argues, "The editorial was correct about one thing: Children do suffer when adults cannot agree.  No one knows this better than my children."
She writes, "The editorial board took a position about my role as a board member of the Davis Joint Unified School District without ever talking to me. Columnist Bob Dunning also has done the same. I wonder why people draw conclusions about topics they have not researched."
She continued, "The blog-fest is another topic entirely. My children are students in this community and our local school district. When did it become OK to attack, belittle and debase children? They have suffered unfair personal attacks by certain bloggers and I'm not OK with that. None of us should be."
We want to clarify that the Vanguard has never attacked or even identified her children outside of direct quotes from the Davis Enterprise article that was based on the report that her husband leaked to the press.
While it is unfortunate that her children ended up in the middle of this – she put them there.  She put them there when she could not make the distinction between her role as parent and her role as school board member.
She writes, "Please, for the protection of all our students, leave children's names, activities, rankings and so on, out of blogs, speculation and rumor mills."
The Vanguard has done just that.
She goes on to state that she has three issues she would like to clarify.
She writes, "I'm greatly restricted in my freedom to speak about specific personnel issues. So while the public wants to have total transparency when it comes to staff, it's simply not possible."
She continues, "I can, however, assure you that despite accusations that my votes were based on dissatisfaction over playing time, these claims are simply not true. My decision to vote against a single coach's variable service agreement in volleyball was centered on board policy and CIF guidelines, as written in the DJUSD Handbook for Coaches."
The problem is that she fails to acknowledge that she herself fueled this fire with statements she made from the dais in her position as school board member.
Nancy Peterson would be the lone dissenting vote in a 3-1 vote, with Tim Taylor not on the phone line when the vote occurred.  She then threw fuel on the fire when she stated, "My vote reflects nothing more than my continued pursuit of ideals centered on children. I cannot in good conscience vote to approve Ms. Crawford as a coach for young adults."
I'm sorry Ms. Peterson, but that is not doing as you state – simply centered on board policy, that is making a highly personal attack on a coach.  I do not know what they are based on because you have never bothered to talk to me on the matter despite numerous emails, but I do know that your public statement is in contradiction to your stated position.
It seems strange that, despite having the same information as Ms. Peterson, her colleagues all came to a different conclusion back in July.
She continues: "Should I have recused myself from voting on the volleyball coaching contract because my child had a history there?"
Clearly you should have, if you cannot understand that now, you have learned nothing in this process.  Fortunately your colleagues recognize this now and I believe that they will correct the problem.
She continues, "Should I also recuse myself from all votes that have anything to do with any segment of the school district where my children have current, past or potentially future interactions? Or is the real issue that I didn't vote the way some wanted me to?"
The beautiful thing about this issue is I have no dog in this fight, I can simply sit back and evaluate this from a public policy standpoint.  Bottom line: I don't care how you voted, I care whether you exercised proper judgment here.
As I have stated a number of times, the initial decision to pull the VSA from consent could be justified.  Even voting in 3-1 dissent could be justified.  The problem really occurs later when she made the very strongly-worded and public condemnation of a district employee and then proceeded to put her daughter back on the team.
A conflict of interest arises at the point where personal issues with a coach encroach on her role as a school board member, with a fiduciary responsibility to the district as a whole rather than just her family.
"No one asked why another trustee with a history in the volleyball program didn't recuse. Perhaps this is really about voting the 'right' way."
It is an open question as to whether other board members have always conducted themselves properly.  We have not investigated it, primarily because we have seen few examples where personal feelings have so blatantly encroached on public policy decisions.
She then writes: "In the course of dealing with a student issue, any student or family member has a legal right to file a formal complaint and, unfortunately, some families have experienced this need. For the protection of students, the district is legally obligated to investigate each and every complaint and come to a conclusion. Either party may appeal the outcome to the school board."
"Just because I'm in an elected position, my family members did not give up their rights as citizens of the community or as students under protection of district policy and California Education Code. I did, however, recuse myself from the appeal currently before the board because the complainant is a family member."
While Ms. Peterson is legally correct here, this goes back to her decision to make the strong comment in July, send her daughter back to the coach she publicly admonished, and then to file a complaint for retaliation.
The Petersons may well be justified in filing a complaint here, but they again mix Nancy Peterson's role between parent and fiduciary, even though they have Robert rather than Nancy file the complaint.
The bigger problem is that the Petersons instigated the conflict and then leaked the results into the press.  Those are actions that are fundamentally at odds with Nancy Peterson's duties on the school board and where we have the biggest problems with her actions.
Nancy Peterson may believe that her actions were in good faith, but as our article last week shows, she bears primary responsibility in this matter and makes not even a hint at a concession that she might have behaved wrongly.
The appalling thing here is that there is no accountability by Nancy Peterson as to what mistakes she might have made.  Instead, everyone else is to blame.  She is simply misunderstood.
Last week, the Vanguard published its "You Make the Call" Commentary and laid out each step of the way who was to blame for the escalation.  After our step by step process, we assigned responsibility to the Petersons.  Nancy Peterson started this controversy.  No one knows what happened before February 2013, but her decision first to pull the consent item and, more importantly, vote on a matter of such personal import in July and then fire off an ill-advised inflammatory statement started the controversy.
She inflamed the controversy.  And then, after an ill-advised complaint, she and her husband threw gasoline on the controversy by leaking the letter to the Enterprise, and now by issuing forth public comments.
There is nothing to be gained by any of this.  The school board wants out.  They made it clear on Thursday.
Board President Gina Daleiden stated, "However, the board strongly and unanimously urges the Peterson-Crawford parties to enter into mediation to settle this conflict."
"We want to state in the clearest terms that we want our district removed as the battlefield," she said.  "DJUSD needs our resources, our focus, and our energy moving forward in educating our students."
"The board encourages both of the parties to seek professional mediation on this matter so that there can be some healing in this painful process and so that the district can get back to the business of serving the kids," she concluded.
Some people wrote that they wanted more than this rebuke – and it was a rebuke.  They could not get more than that.  The board doesn't have the power to force the parties to mediation – and, having not read the report to our knowledge, they cannot state more… not yet.
What they can do is publicly ask the two parties to stop acting like children.  And really, it is one party they are speaking to, because Julie Crawford figured out two weeks ago that she needed to stop talking.  She was advised by counsel and it was the right decision; the Petersons have taken no such advice and the community is really screaming for it.
There is an old adage – if you find yourself in a hole, stop digging.  Imagine what this would look like if Nancy Peterson had not made the statement in July 2013, her husband had not leaked the report to the press, and they had kept their mouths shut and let the district's appeal process play itself out.
We would be talking about the sales tax election or some other controversy right now and the Petersons' children would not have been run through the mixer.  Sadly, she is a school board member, her primary responsibility is to the children of this district and, somewhere along the way, she has forgotten that in this petty and personal dispute.
Remove the district as the battlefield in this fight and let us get back to the business at hand, the school board begged – we can ask for nothing less.
—David M. Greenwald reporting