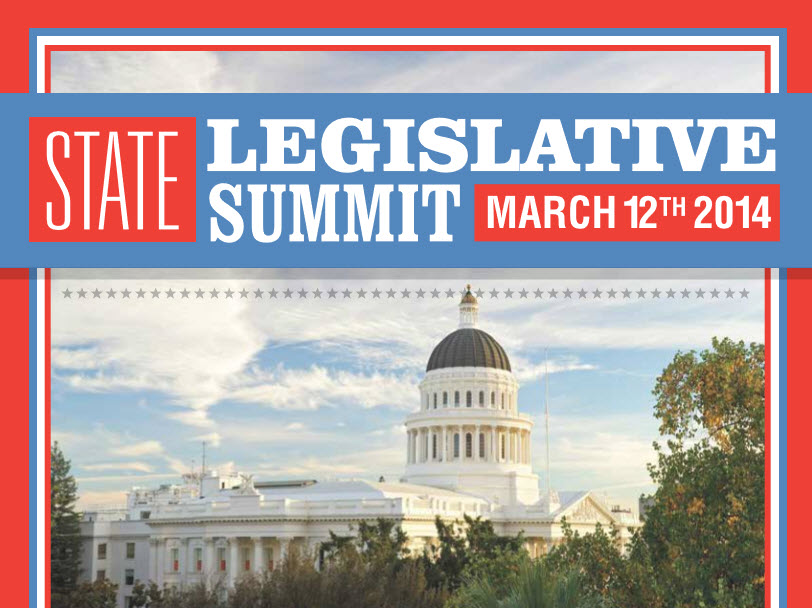 by Rob White
I had the privilege of leading a team yesterday for the Sacramento Metro Chamber's annual State Legislative Summit. The summit is a day long effort with morning panel discussions, a lunch speaker, and afternoon advocacy and education meetings with representatives of the State Legislature.
My team was focused on Economic Development and included representatives that were from a regional chamber, a land use lawyer, and our own David Greenwald (his participation was sponsored by an anonymous donor). It was a chance to interact with many leaders across the region, and I think it was a glimpse for David in to the larger Cap-to-Cap efforts that will happen during the first week of May.
Our team's afternoon meetings included discussions with representatives for the offices of Senators Wolk, Evans, and Gaines and Assemblymember Levine. I also attended a meeting with the Governor's Office of Business and Economic Development (GO-Biz). The topics discussed at each meeting included support for the California Innovation Hub (iHub) program, awareness of regulatory process and permitting issues for new innovations in areas like biologic-based pesticides (think Marrone Bio Innovations), and support for new forms of fund-raising and capital investment (like Kickstarter and crowd-funding). The meeting with GO-Biz also focused on international trade and export opportunities.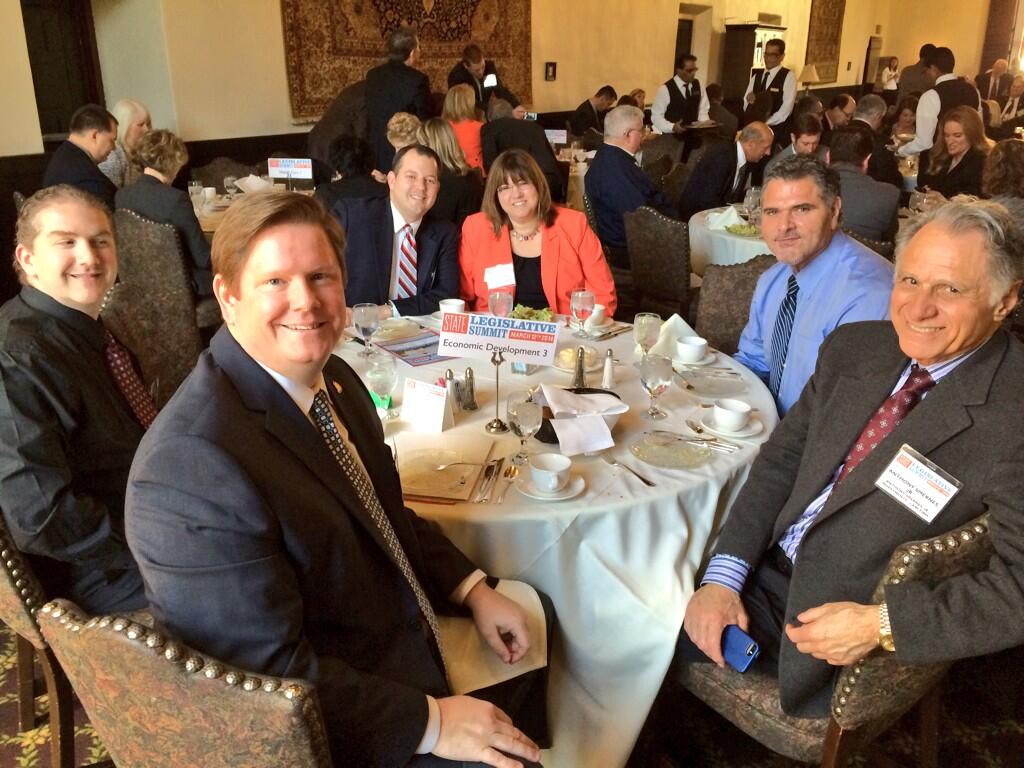 After the legislative meetings, there was an evening reception that honored Senate President pro Tem Darrell Steinberg, where both Council Member Rochelle Swanson and I were able to discuss the many exciting things happening in Davis with respect to UC Davis and building the innovation economy with Steinberg and other regional elected and business leaders.
But the thing that was particularly interesting to me was the number of people that approached me to tell me how excited they were about the constant good news coming out of Davis. They had read in the popular media, on Facebook and Twitter, and even seen on television the stories and successes of Davis Roots, Marrone Bio Innovation, Engage3, Mytrus, FMC Schilling Robotics, HM Clause, Novozymes, and many more.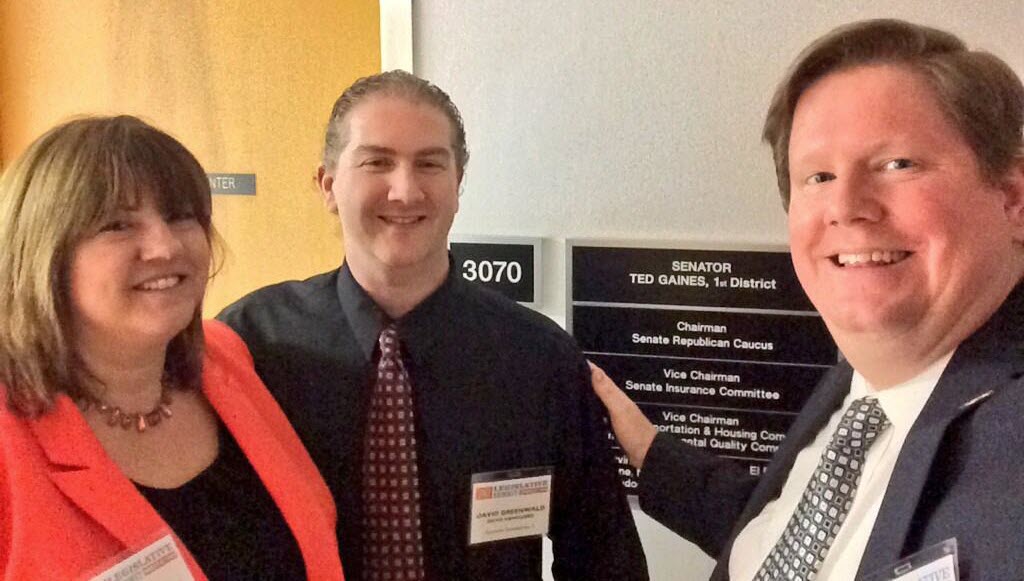 They had heard about the Cannery being approved and commented about the impressive list of sustainability features and compact neighborhood design that meets the concepts of walkability and low-carbon footprint. And they were excited about the prospects of a hotel/conference center and the Downtown/University Gateway District to serve the residential needs of the campus and community and provide opportunities for jobs in close proximity to the campus and downtown.
And I heard several times that Davis had reclaimed its leadership position in the region. Which made me think… what had we been? when did it change? and why? As you can expect, there are many ways to answer these (and their related questions), but let me take a stab and explaining what I was hearing.
Since I started with Davis almost a year ago, I have been told about the leadership Davis has provided over the decades in sustainability and environmental stewardship. And Davis has long been recognized for its leadership in conservation, especially for agricultural lands.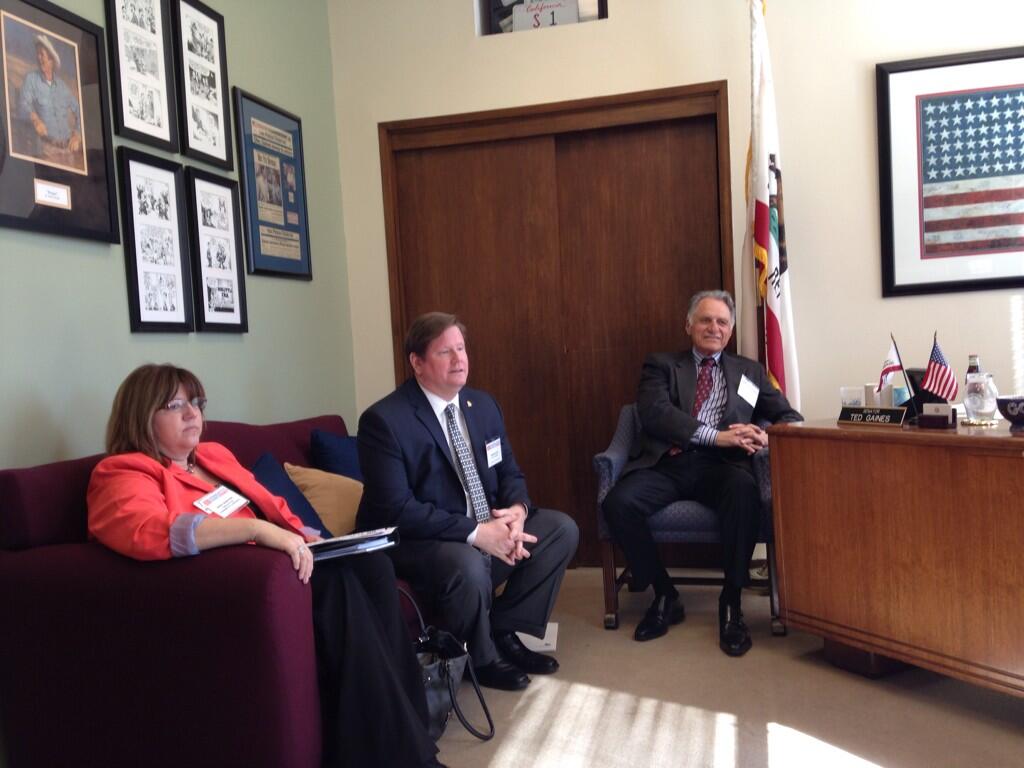 As I have become more aware of the current Davis activities in these (and many other) areas, I realize that Davis is both leading – and lagging – as a thought leader, participant and implementer. Sadly, we are struggling with vendors to deploy LED replacements for streetlights, we were not an early adopter of providing policy for removing plastic bags from the value chain, and we continue to struggle with how to address yard waste and food scraps.
But we are absolutely still a leader in bicycle-supportive infrastructure, walkability due to densification, and support for agriculture. We have one of the largest art projects at a civic building (the garage at 1st and F Streets) going on anywhere in the nation. And we continue to lead the region in innovation per capita and new company starts for technologies that will possibly change society. Things like using natural biologics to prevent pests in our yards and food chains, research on medical devices that dramatically drop the cost and sample size of routine tests for a patient, and the ability to identify the best values in shopping for food and home stuffs, making less trips to the store a reality.
Another aspect that gets mentioned to me several times a week is that if the Davis community had chosen back in the 1960s to not encourage the growth and success of UC Davis, we would be living and working in a very different town. If Davis had not grown to accommodate the changes and success at the university, then many of the people that now call Davis home would not live in the community.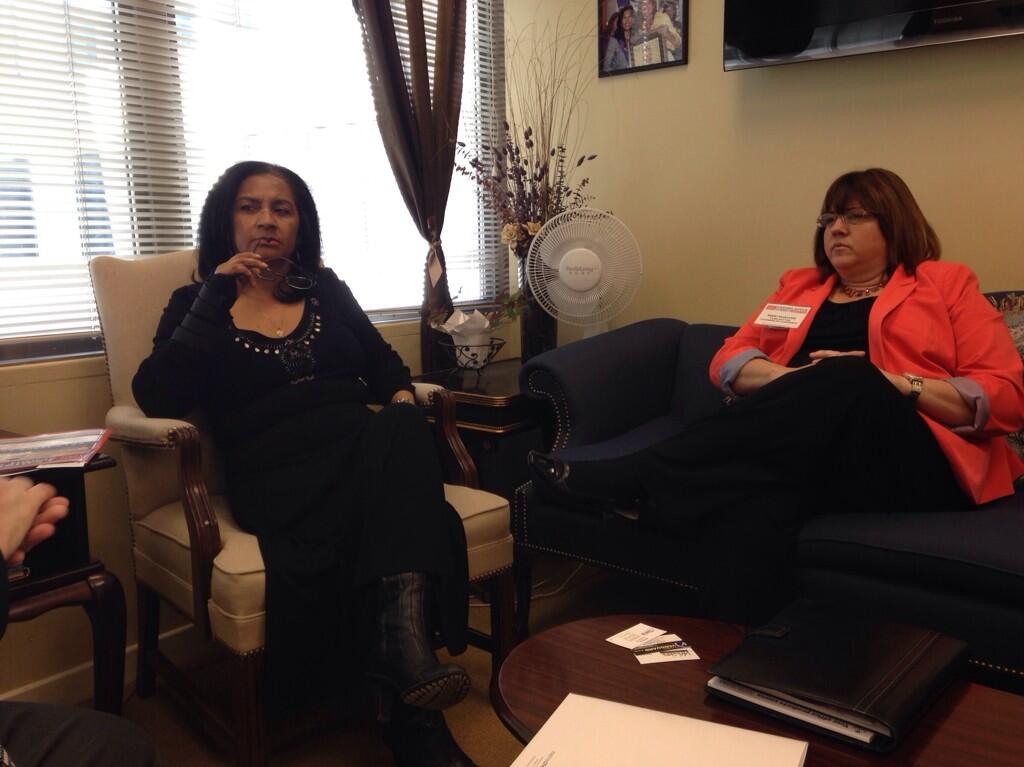 I am also told by community leaders and residents alike that one significant frustration that they have as long term members of the Davis community is the lack of job opportunities for their children and grandchildren and the lack of places for their expanding families to live. It is noted that many of them wind of moving away or living in communities nearby, which is not ideal from a sustainability or community-building aspect.
But before anyone reads this article and thinks I am promoting residential growth for Davis, let me be clear that I am relating input given to me by many people in the community. I have no designs or plans to promote any significant increase in residential units. I can say that the community probably needs to take a hard look at what it wants to encourage and start to bring the realities of the past into alignment with the present. And this is a bigger topic than what I am trying to relate to in this article, which is simply that we have much opportunity and much to be grateful for. Recognizing that our global responsibility to encourage innovation and research from the university and be a leader in the region, it is becoming increasingly more important to figure out how to accommodate the natural outgrowths of these activities. With as many intelligent and inventive people as we have in the Davis community, I am confident we will find a best fit solution to all of our needs.
Though we may not always be a leader in every aspect of innovation, sustainability or environmental stewardship, it was Davis that led the way when it wasn't popular and didn't make rational sense. It was our unabashed view of the world that helped to spur on creativity to embrace renewable energy, encourage and enhance local food markets, and think long term about the consequences of unmitigated sprawl. And it was these same principles, values and characteristics that make us a community worthy of taking on all of the challenges in front of us.
Because of the special place we hold in the region – providing a large portion of the intellectual and research capital and continued leadership in areas like sustainability and innovation – we should be motivated to share these resources and ideas with the rest of the region to make Sacramento, the state and the world a better place. And I propose that this should be balanced with the recognition that because we are blessed with these resources, we need to be cognizant that we have an obligation to foster them and grow them into world changing ideas and innovations.
So it occurred to me that what the Davis community could do for itself is to start becoming more educated about these successes and use them as examples of our leadership in our daily conversations at work, in social settings and with friends and family. Especially those people we have contact with that live outside of Davis.
And to answer the question on residential growth that I know some of you will ask me… I support the community's desire for densification in the downtown – which is reflective of my own living situation, in a two-story 1300 square foot detached house on 0.007 acres in a redevelopment area, walkable to many of the things I like to do. I can also think of at least one new transit solution that will help increase jobs and the innovation economy in Davis while working with West Sacramento and Dixon to accommodate residential growth, places that want to grow and have the land already identified and set aside. But that is for another article in the coming weeks!
I look forward to your thoughtful comments and examining questions. My email is rwhite@cityofdavis,org if you choose to email me directly.