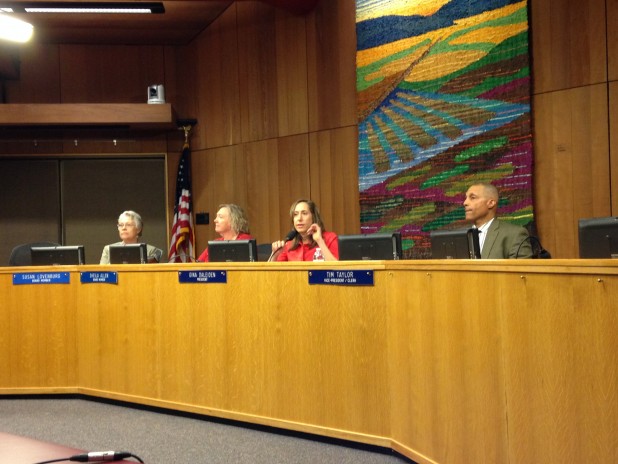 The school board has now recessed from open session after hearing a number of speakers including volleyball players, spouses of the current interim coaches and former football coach Dave Whitmire.
Nancy Peterson was not in attendance and none of the public spoke on her behalf.
Board President Gina Daleiden said that in closed session they would hear from Julie Crawford, the employee making the appeal and then deliberate for as long as necessary.  She told the audience she was estimating about two hours.  The board adjourned around 6:25.
Below is the audio from most of the public comment:
They would not return until around 11 pm – four and a half hours later.