by Matt Williams
In his article on Friday, Mark Braly ended with the following paragraph.
The Davis municipal utility is in an exploratory stage now. When and how the city seizes the opportunity to make its energy future cleaner and more profitable is under study. Local groups, such as the Valley Climate Action Center and the Coalition for Local Power, are urging that the city tap its abundance of local energy experts to move the study forward. Stay tuned and keep and an open mind.
In light of the comments that Mark's article generated, I thought it might be useful to look at some of the factors that are actively in play in the California electrical market through the lens of the California Independent System Operator (more commonly referred to as the California ISO, CAL-ISO or "the ISO" for short), which provides open and non-discriminatory access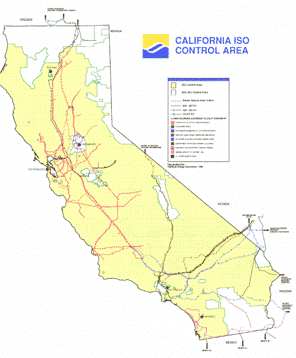 for electricity producers and electricity providers to the bulk of the state's wholesale transmission grid.
That electricity producer market stretches from British Columbia in the north to Northern Mexico in the south and as the graphic to the right shows, the CAL-ISO electricity provider market covers over 70% of California. In addition, CAL-ISO supports the grid and the market with comprehensive infrastructure planning efforts.
Recent technology trends point to a larger reliance on Demand Response and Energy Efficiency (DR/EE) as well as other forms of distributed energy resources such as microgrids, rooftop solar, electric vehicles as well as energy and thermal storage facilities. The ISO is working with the California Public Utilities Commission (CPUC) and the California Energy Commission (CEC) to create a market for Demand Response and Energy Efficiency that builds upon the innovation that has characterized the state as a national leader of clean energy technology advancement.
A greater reliance upon DR/EE brings new complexities to transmission planning and real-time grid and market operations. The ISO is committed to harmonizing the unique attributes that come from clean, green resources into its market in a way that fully optimizes the benefits of Demand Response and Energy Efficiency resources.
As the California electricity market evolves, the ISO envisions DR/EE becoming integral, dependable and predictable resources that support a reliable, environmentally sustainable electric power system. Energy efficiency and demand response have a long history in California and are already contributing to lower costs and reduced environmental impacts. Utility demand response programs developed over a decade ago have offset the need for additional peaking generation. Implementing new, more flexible and responsive resources will further advance California's goals of a more reliable and cleaner power system—with the added potential of replacing or deferring investments in more expensive energy infrastructure.
The following is one of the ISO's recent planning documents that is particularly germane to our discussions about our power future here in Davis.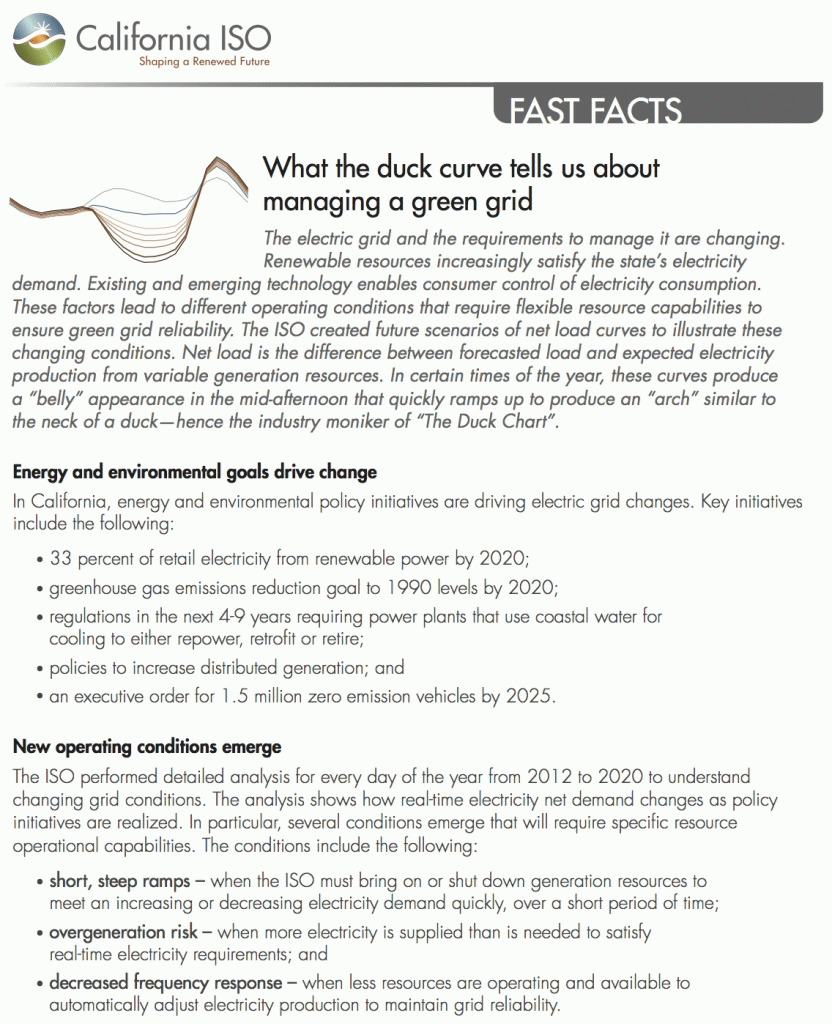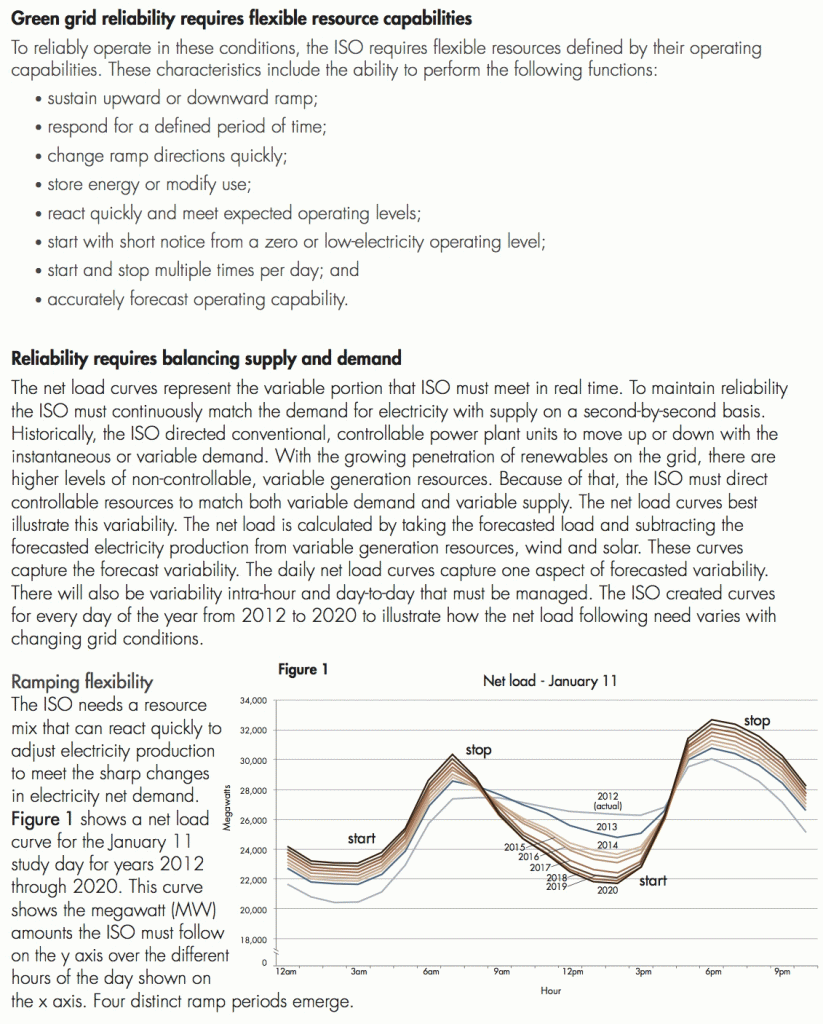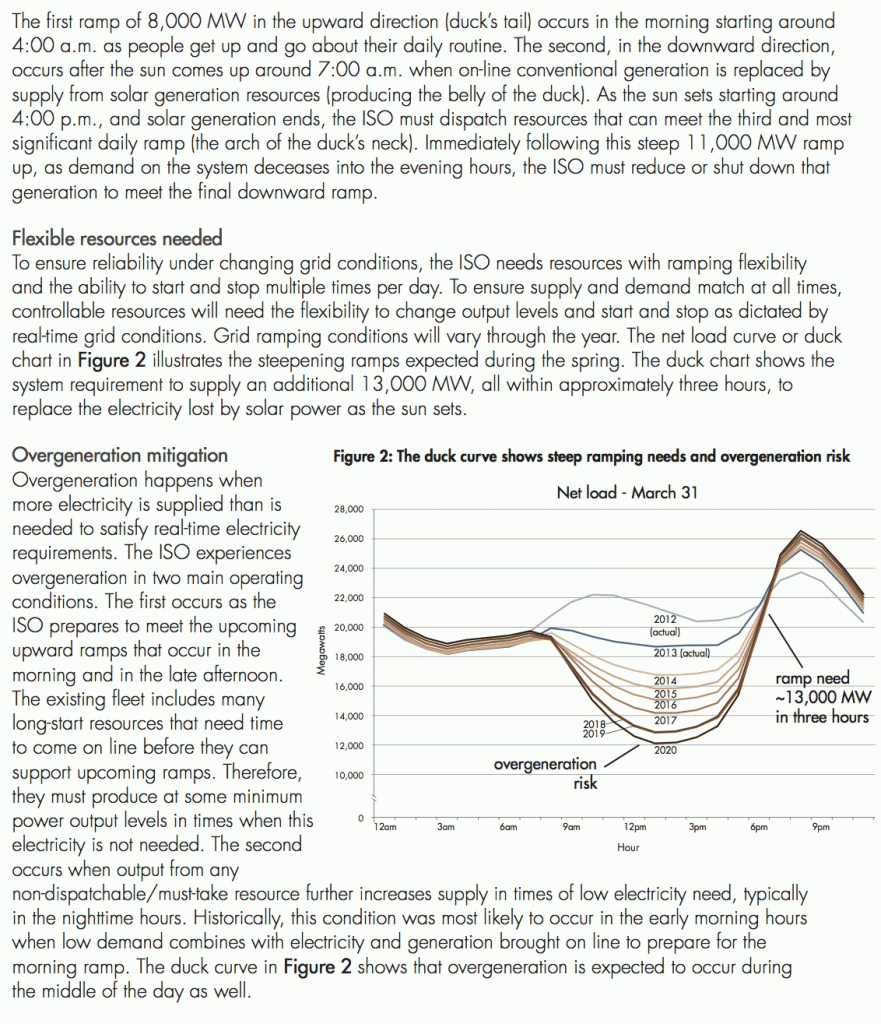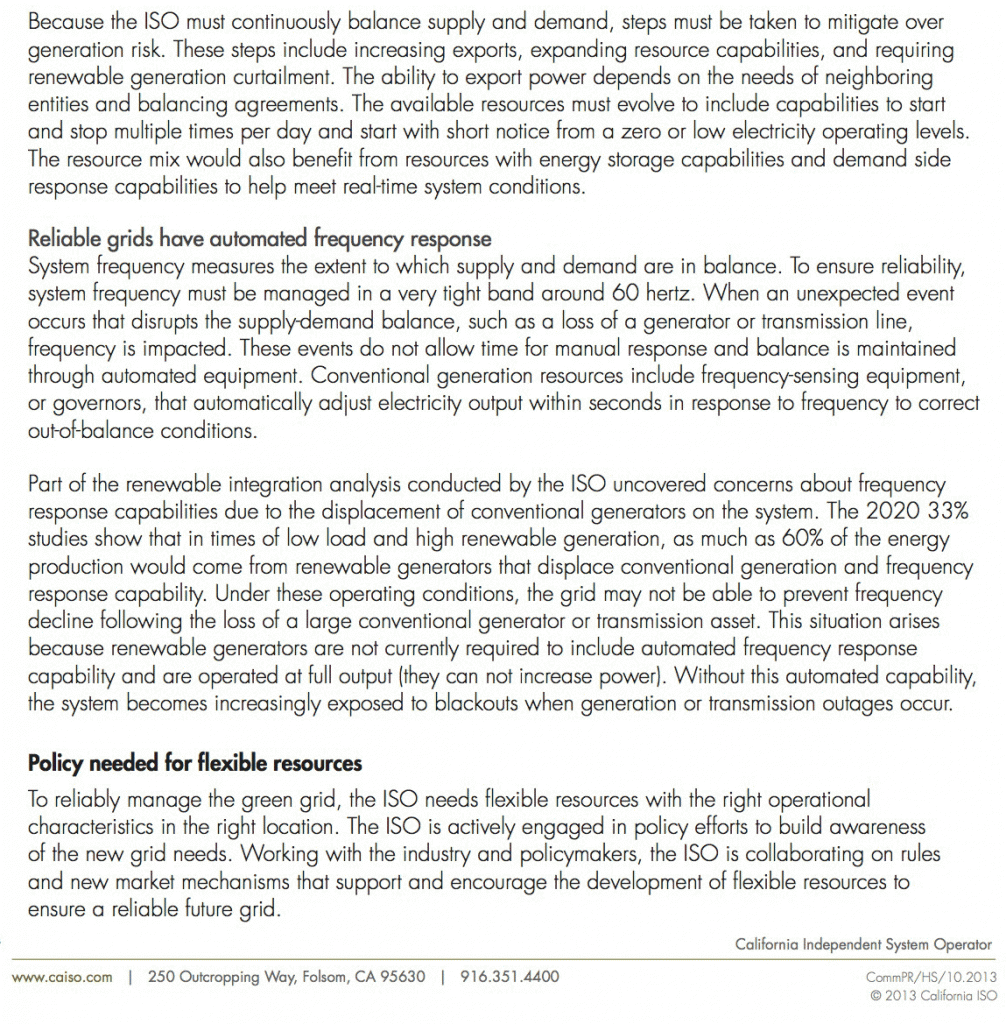 CAL-ISO has given the Vanguard permission to reprint any and all of their planning documents in their entirety, and we will be taking them up on that offer.  If you want to read more you can access their website at http://www.caiso.com/about/Pages/default.aspx If you want to know more about the duck curve http://www.caiso.com/Documents/DR-EERoadmap.pdf and/or planning at the ISO http://www.caiso.com/planning/Pages/default.aspx click on the links provided.
Related articles across the web