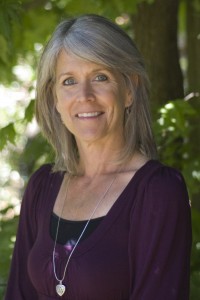 If Nancy Peterson somehow believed that her op-ed was going to help her position, her family and the community, she was sorely mistaken.  Instead, her letter churned out 61 responses on the Davis Enterprise website, almost all of which were negative.
Some of these comments were extremely thoughtful and well-written.  For example James Williams wrote, "I do not know you nor Julie Crawford personally. My comments are based on an informed following of everything that has been discussed regarding the ongoing issue you have referenced above."
He added in his long response, "Despite your strong feelings that Julie Crawford was ill fit to act as a coach, you should have made no comment in your role as school board trustee. It created a public accusation that could not be supported by any public evidence, therefore the public had to consider the actions of those who did have all information and evidence of your accusations."
"Since the other four trustees appear to disagree with you, it leaves the public with an impression that your bias is clouding your judgment. In this case, an appropriate action would have been to first see if you could resolve your conflict with Julie Crawford personally," he continued. "If that was unsuccessful, it would have been good to discuss the issue in private with other parents of students in the volleyball program or assistant coaches to gauge their feelings as to whether or not your grievance was shared, and if so to then file a complaint with the school administration or district as any other parent would have done."
"At that point you should have stopped unless you felt the issue was important enough to warrant private legal consultation," he added. "The inappropriate thing to do as trustee with a personal grievance was to request that Julie Crawford's VSA be pulled from the consent calendar as you did in February 2013."
Another unnamed commenter writes in support of Ms. Peterson, "Nancy Peterson is correct. This town has made this problem bigger and it is very sad. It is amazing how the well educated people in this town jump to conclusions on all decisions that they are not responsible for making."
"Apparently everyone must all check in with Mr. Dunning, Mr. Greenwald and the other self-appointed vocal experts in this town before they make a complaint, a decision or have an opinion or thought of their own. OMG if someone goes against their judgment," the anonymous poster wrote before concluding: "My View: Mr. Greenwald, Mr. Dunning and others should reflect on when it is time for them to stop talking. Stop looking for fault in every aspect in this town and bringing out the negative side of people. State your opinion once and move on."
Then Wendy succinctly breaks it down.  She writes, "Ms Petersen is correct that her daughter should not be part of the "blogfest", but the Petersen's serious lack of judgment is what's driving this train wreck."
She then outlines the errors, "Ms Petersen's first error in judgment was inappropriately using her power as a school board member to overrule the district educators and pull a coach's VSA. Her next bad judgment was to force a vote that the school board had no business even taking, and then participating in the vote. Bad judgment #3 was publicly (and officially) maligning the coach when the vote didn't go her way, an action that effectively forced her daughter to pick a side."
"After creating an impossible situation for her daughter and the coach," Wendy continues, "Ms Petersen made judgment error #4 – setting in motion a $22,000+ taxpayer bill for the sole purpose of firing a coach she disagreed with. Bad judgment #5 is the letter she wrote to the paper fueling the fire. The Petersen's need to give their daughter the gift of ending this…acknowledge the judgment errors, agree to disagree, and end this now."
On Thursday, the school board seemed to communicate to the parties involved and the public that they saw this as a personal matter.
Board President Gina Daleiden implored, "We want to state in the clearest terms that we want our district removed as the battlefield, DJUSD needs our resources, our focus, and our energy moving forward in educating our students."
"The board encourages both of the parties to seek professional mediation on this matter so that there can be some healing in this painful process and so that the district can get back to the business of serving the kids," Ms. Daleiden concluded.
The one real piece that had been missing was what started this conflict in the first place: why in February, 2013, did newly-elected School Board Member Nancy Peterson suddenly pull the VSA off the consent agenda?  While Ms. Peterson never responded to the Vanguard's email, we get one side of the story from Former DHS Volleyball Coach Leigh Whitmire Choate:
On Sunday morning she wrote in a comment on the Vanguard, "This started in 2010 when I was the Varsity VB coach at DHS. Nancy was my assistant, Julie was the JV coach and we had another girl coaching the freshman team. Nancy's friend didn't like the freshman coach for personal reasons and Nancy asked me to to not have the frosh coach back the following year. I said no. At this point in time Nancy was a very close friend of mine and my family.
The following year I retired from coaching after a very long coaching career and Julie took over the varsity team and the other coach took the JV and a new frosh coach was hired. Nancy had asked Julie to do the same thing she had asked me, don't hire the now JV coach back and Julie also said no.
This just continued to escalate from there as both I and Julie stood up for what we believed to be best for the vb program at DHS and Nancy didn't agree. Nancy was only an assistant coach with me for one year. Nancy didn't want to coach , she just wanted to have a say in who did.
IMO it was not Nancy's goal to coach, I think it was an effort to get close to the program so that she could try and control how things were done within the program.
There were many times that myself, Nancy, and Coach Crawford tried to to reach an agreement regarding Nancy's views and requests. I know that Julie also did this on her own after I stopped coaching as I was helping with the transition of the program to their new coach. Every time something didn't go her way Nancy just seemed to get angrier and her actions/attacks more volatile.
I know that we both asked for help from district and site administration and they fell upon deaf ears. IMO they all knew what was going on and could do nothing about it. A district admin told me, "We know she does things like that but we can't do anything about it."
I know that Coach Crawford was professional and kind even though that was not what was being thrown at her. Nancy had that program under a microscope after that, looking for any little thing that she could to take Julie down. I don't think that there was a way to make peace unless Nancy got her way.
I have worked with Julie and shared an office with her for at least the last 7 years (until this year as I am on a leave of absence). I don't know how she has been able to stay so strong through all of this, and to me that shows how great her character is.
I have watched daily the bullying and verbal attacks from Nancy toward Julie and the outcome of those attacks and how they have affected Julie. Nobody deserves to have to endure that kind of constant treatment and it has been a real detriment to Julie's quality of life. I know, because I have lived it and witnessed it. Nancy did it to me, too, my family as well, she does it to anyone that stands up for Julie, as I have witnessed other families and the way they have been treated by Nancy.
This IMO cannot be called a conflict, unless you consider standing up for yourself against a bully that continually harasses you a "conflict." Julie has done nothing but hold her ground in an ethical and professional way, all the while Nancy continued to escalate her attacks on DHS VB.
It has been an awful last 4 years.
This represents, of course, one side of the story.  But depending on how accurate the account is, it explains the genesis of the complaint, and it also demonstrates that well before Ms. Peterson's daughter was involved, Ms. Peterson was a party to this dispute and, thus, she should have conflicted herself out long before she did.
Nancy Peterson has used incredibly bad judgment by inserting her power as a school board member to add the weight of authority to what had been an ongoing and long-lasting personal dispute between herself and the previous two head volleyball coaches.
Again, if Ms. Choate's account is accurate, that puts a much earlier position of conflict than in our previous analysis, where we believed she may have been justified in pulling the VSA based on the facts available at that time.
The remarkable thing about Ms. Peterson's op-ed is that she never once accepted any measure of responsibility in this now all-too-public dispute – she did not admit fault, describe mistakes that she made, or describe how she could handle things better.
She argued that "we must protect all of our children" but in fact she neither protected her own children or anyone else's by putting their needs above her own.
—David M. Greenwald reporting