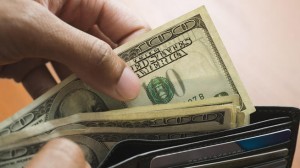 The ink was barely dry on the Davis City Council's proposed Measure O, the tax ordinance, when Mr. Dunning began to attack the language as "strange and deceptive."
He writes that the language states: "Shall Ordinance No. 2432, which would authorize the city of Davis to continue to collect a sales and use tax for general government purposes at the total rate of 1 percent through Dec. 31, 2020, be adopted?"
Given space limitations, the city probably cannot explain that what they are really doing is combining the current half-cent sales tax with a new half-cent sales tax and extending both until 2020.
Mr. Dunning argues that the use of the word "continue" might suggest to voters that a "yes" "vote will merely sustain the status quo by extending a tax that is already in effect."
He notes, "No mention anywhere of the half-cent increase we're being asked to approve. Also no mention that the current half-cent sales tax is set to expire in 2016."
Mr. Dunning immediately jumps into nefarious assumptions as opposed to sloppy or legalistic explanations.  He writes, "Why the council didn't simply state those facts in plain, simple English is unclear. Maybe they think we're stupid. Maybe they think we aren't paying attention. Or maybe they hope they can slip this one past the censors with no one raising a red flag."
He writes, "Apparently, enough of us complained about this abuse of the language that the council has been sent back to the drawing board after having been taken behind the woodshed by an angry electorate."
He continues that the council will "consider amending the language of the ballot question for Measure O," according to a staff report."  However, he quickly adds, "Unfortunately, there's no guarantee the council will do anything at all about its sleight-of-hand tactics.  Staff has given the council three options if it chooses to make things right with the voters. Sadly, only one of those three options — Option No. 2 — fully and accurately describes exactly what we're being asked to approve come June 3."
States Option No. 2: "Shall Ordinance No. 2432, which would authorize the city of Davis to extend the existing half-cent sales and use tax for general government purposes and increase the sales and use tax by an additional half-cent, through Dec. 31, 2020, be adopted?"
Mr. Dunning argues, "Only Option 2 is honest about the fact we currently have a half-cent sales tax that must be extended or it will expire all on its own. Only Option 2 lays it out straight for the voters. It's anyone's guess what the council will do — if anything — but as we all learned in kindergarten, honesty is the best policy."
Why Mr. Dunning believes this is anything other than an inadvertent error is puzzling.  In their own argument in favor of Measure O that the voters will get, it states, "Measure O proposes to increase our community's sales tax to 8.5 percent until 2020. This represents a one-half cent increase now, and will continue until 2020 an existing one-half cent tax due to expire in 2016."
I get Mr. Dunning's likely response that many people do not read the ballot arguments – but this is an argument that goes toward intent, and given the language in their argument, it is apparent (at least to me) that  there is no intent to deceive on this point.
Any voters who fails to fully read the ballot language and proposed ordinance is asking for trouble in the form of misunderstanding what they vote on.  That, of course, is not an argument against accuracy, but it is not as though council is attempting to pull the wool over the voters' eyes when their ballot argument clarifies the problem that Mr. Dunning cites.
As we noted in our Sunday Commentary, however, there is  a bigger problem with the rest of the argument put forward by the members of the Davis City Council.
The council writes, "This modest increase in our sales tax rate will fund essential community needs that shouldn't be delayed further, including: Road, sidewalk, bike path, streetlight repairs (and) Parks, landscaping, street tree maintenance."
As noted on Sunday, it is not that this is a false argument completely, but it fails to acknowledge that $2.3 million of the $3.6 million generated is going to personnel-related costs and that the $2.5 million that was originally to go to road maintenance was stripped down to $1 million when the council reduced the size of the tax increase to half a cent from three-quarters of a cent that was originally proposed.
In other words, most of the specific items cited by council will be put into the November parcel tax, not the June sales tax.
The council members are correct: "Without this measure's approval, basic services (including police, fire, parks, recreation) will suffer severe cuts, up to 12.5 percent. Davis will become a less safe and less pleasant place to live."
The all-cuts list will be ugly and disturbing to the public, and city employees in particular.
The city is correct when it states, "The City Council has recently restructured labor contracts for major cost savings and long-term fiscal sustainability, with employees paying significantly more toward their retirement. Davis has decreased its workforce by 22 percent, or 103 full-time employees."
However, they are misleading when they state, "The longer Davis defers major road repairs, parks maintenance, and water conservation projects, the costlier they become."
In fact, the decision to reduce the size of the sales tax does exactly what they warn against – defers major road repairs and parks maintenance by at least another six months, greatly adding to their cost.
The city residents, as we suggested on Sunday, deserve to have the facts laid out clearly and concisely.  They deserve a full debate on the merits of the proposal.
—David M. Greenwald reporting