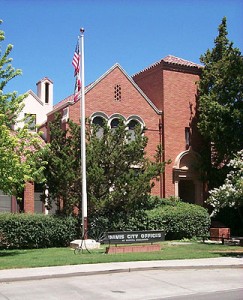 The filing period was extended until Wednesday, but for the most part we know what we have now – it is a wide-open race.  City council elections are sometimes tricky to predict, other times not.
For example, in 2006 the smart money was that Ruth Asmundson would win reelection and finish first, and that former Councilmember Stan Forbes would finish second.  A funny thing happened: Lamar Heystek surged and almost finished first, Mike Levy finished third and Mr. Forbes was a distant fourth.
In 2012, the smart money seemed to be on Sue Greenwald winning reelection again, but Brett Lee surprised many and finished third with the two long-time incumbents Ms. Greenwald and Stephen Souza finishing fourth and fifth, respectively.
On the other hand, in 2010, the race played out as handicapped, with Rochelle Swanson seizing late momentum and capitalizing on a series of mistakes by Sydney Vergis to win the second seat, with Joe Krovoza easily winning the race.
So we go into 2014, knowing that we will have at least one new councilmember, with Mayor Krovoza running for State Assembly.  How does it play out?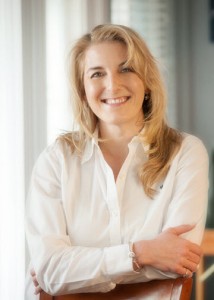 The Incumbent: Rochelle Swanson
At least in the early stages, some are concerned about the lack of visibility of Councilmember Rochelle Swanson.  Ms. Swanson put together an odd coalition in 2010 – more conservative business leaders, more pro-development voters, and progressives supporting her, in part because of her commitment to fiscal sustainability and in part because she was not Sydney Vergis.
She has put together a record that is very strong on economic development and fiscal sustainability, but there are signs that she might be in trouble with part of her coalition disappointed that she has been among the most reliable supporters of development on the council and, while she has been more moderate than some on water, those opposing the water project might be less than likely to support her for a second term.
Given her votes on the budget and fire service, if the firefighters are putting together resources to back a candidate, Ms. Swanson might be viewed as a target.
Bottom line: We don't believe that she is in trouble, but she needs to activate her campaign soon to remind voters of her strong record on the budget and economic development.
The Challengers: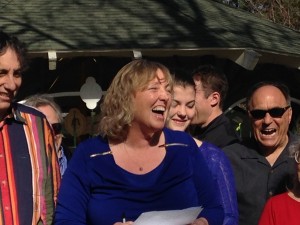 Sheila Allen: We go alphabetical.  When this race opened, the smart money was that Sheila Allen would quickly make the jump to the Davis City Council, translating her nine years of service and good will generated as a school board member into a run for the council.
That still may happen, but there have been some unexpected roadblocks along the way.
The crisis with the school board and volleyball cannot help.  It was Sheila Allen who sat as president at the meeting where Nancy Peterson inappropriately criticized the volleyball coach publicly last July.  There has been sentiment from various sectors of the community that the school board has not done enough.
None of this perhaps lands directly on Ms. Allen, but one thing it might change is that a large segment of the voters that might have been inclined to vote for her simply because they liked the work of the school board might be having to take a second look.
What they will see is a strong coalition of backers from the community, but many of them now on the establishment side of the political apparatus.  She has strong support from elected officials that have been on the more pro-development side of the ledger, with the exception perhaps of Supervisor Jim Provenza, with whom she has been both a colleague and employee of.
There have been those who questioned whether Ms. Allen will take stands on some key issues and then, when she did take a stand on issues involving the fire service, she came out against the JPA with the university for shared management services and fire staffing cuts.
The Davis City Council dynamics differ markedly from those of the school board, and Ms. Allen needs to introduce and re-introduce herself to those in the public that are not paying a huge amount of attention to the school board, except when scandals and crises emerge.
Bottom line: Some believe that Sheila Allen is in trouble; we believe that it is too soon to tell, but she definitely needs to change the discussion.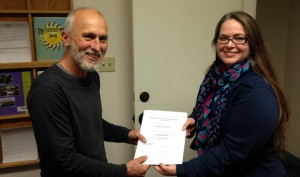 Robb Davis: Robb Davis becomes the only one of the major challengers to have never run for or been elected to public office.  That presents the challenge that he's probably the least well known of the four major candidates and he is going to have to overcome that disadvantage.
His strengths are his community involvement in a wide segment of the community, from restorative justice and the neighborhood courts to the homeless community to the bicycling community.  He has long engaged with the voters on a number of issues on the Vanguard and his mannerisms and demeanor and thoughtfulness have helped him produce a broader coalition than one might expect.
Bottom line: The prognosticators will call him an underdog, his supporters will remind many that no one gave Brett Lee a chance to win in 2012 and he won over the voters with his thoughtful approach to public policy.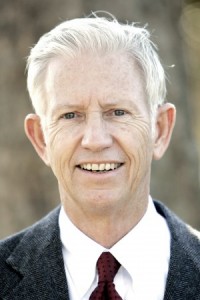 John Munn: John Munn is the Republican in the race.  He is a former school board member and a candidate several times for the Assembly in seats that he could not expect to compete in as a Republican.
This becomes the first time that he has run for an office with a chance to win since he was on the school board.  Those who wish to dismiss his candidacy need to look carefully at those who signed his petition.
What we see is an interesting coalition – you have some former school board and school district people like David Murphy, the former superintendent, and Joan Sallee.  You have notable area conservatives like Jim Stevens.  Then you have business interests like Vic Bucher, John Youmans, Alzada Knickerbocker, Dennis Lindsay and Manny Carbahal.
Finally you have some anti-water project progressives like Pam Nieberg, Pam Gunnel, Michael Bartolic, Jim Leonard, Don Price, Mark Siegler and Michael Harrington.
Those who dismiss his signers as being the usual suspects have missed both the point and the strength of Mr. Munn's candidacy.
On the other hand, Mr. Munn is a named-party on the water lawsuit, he is involved in a water campaign that was defeated last year, and partisan Republicans may have a difficult time competing in a strongly Democratic city.
Bottom line: John Munn is a potential force that people would be foolish to overlook, but whether he can translate that potential strength into votes at the polls, given some of his liabilities, remains to be seen.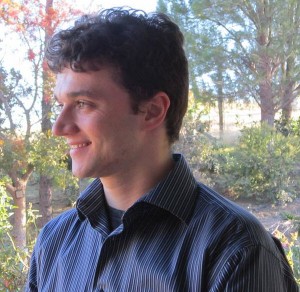 Daniel Parrella: Some of us are saddened that the polarity  of the council prevents us from taking a risk on a kid like Daniel Parrella.  Unlike many kids that have run and lost over the years, Mr. Parrella has a good foundation for understanding the issues and has taken the time to do his homework.  Right now, he does not have much of a chance but we hope he can be sure to raise critical issues that need to be addressed.
Bottom line: Daniel Parrella is a longshot, but stranger things have happened in Davis.
[divider]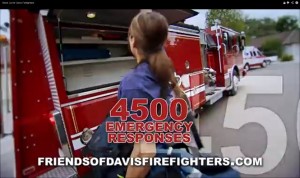 THE WILD CARD: The firefighters dominated city politics from 2002 until the 2010 elections saw Joe Krovoza and Rochelle Swanson win seats on the Davis City Council.  The firefighters largely sat out 2010 and 2012 and paid dearly in losing much of their influence.
They came off a year in which they fought long and hard and still lost key 3-2 votes on fire staffing and joint services agreement.  They also had impasse imposed on them and their efforts at mobilizing the public largely fell flat.
However, to overlook their abilities would be foolish.  Filings showed they had assets of well over $300,000 and perhaps as high as $400,000.
Will they be a factor in this race?  Right now, the council has a 3-2 majority in terms of key issues facing the fire department, with Joe Krovoza and Rochelle Swanson who were key parts of an earlier coalition joined by Brett Lee.
The council has clearly moved considerably since the days when a majority voted to not read the fire staffing report and a bare majority supported the 2009 MOU.  It was a 5-0 vote on the last, best, and final offer, but both the fire staffing and the joint management decisions drew 3-2 votes.  With Joe Krovoza dropping out, one additional vote could flip the council on key issues and while there appears to be only one candidate potentially willing to do that, they only need one more.
The question really is: will the firefighters attempt to weigh into the race?
OTHER FACTORS: In 2012, the unions attempted to influence the outcome with an attack piece on Sue Greenwald, and possibly Stephen Souza.  You also now have the sales tax, the water initiative, and Chamber PAC.  How will these external factors play on the council campaign?  That will also be critical in determining the outcome.
Right now we view this race as too close to call, with more developments likely to emerge to influence the voters' preferences.
—David M. Greenwald reporting