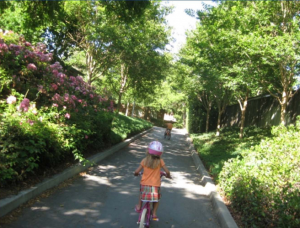 On these pages I have shared my view a number of times.  I believe that the city council went about as far as it could go with the employee contracts in 2012-13.  The bigger problem was that we did not get enough structural reforms in 2009 and so, in order to get the employees to agree to structural reforms in 2012, the city had to bargain on salary increases.
The city calculates about $360,000 in additional costs for those offsets.  It is a relatively small amount compared to how much the failure of the firefighters' union and DCEA bargaining units to agree to terms in a timely manner cost the city.
Could the city have held out for more?  Probably.  Much more and they would have taken all seven bargaining units to impasse.  From a cost perspective it is difficult to know whether the additional savings would have penciled out with the additional costs of going at least one more year on the current contract.
I tend to believe that the critics are missing the political consequences of that action.  For one thing, the city did a good job of isolating the firefighters and DCEA from other city employee groups.  The DPOA (Davis Police Officers Association) has become an important ally with the city and helped this fall in quelling the impact of the firefighters on several occasions that could have been thorny, but failed to materialize.
Had the city gone to impasse with all seven groups, the firefighters would have gained immeasurable political power and could have united the other bargaining units against the city.  Would the city have survived that kind of fight?  Hard to know and as it played out, we never had to find out.
Despite all of these agreements, the city still faces a $5.1 million structural deficit – although this is somewhat misleading.  If you factor out road maintenance, the deficit drops to about $2.6 million.  On the other hand, if you add in the total real costs of deferred maintenance, that figure soars probably far closer to $10 million.
Largely the city – to the criticism of the Vanguard – has chosen to deal with this deficit in two phases.  First, the city will address immediate costs through a sales tax which will generate about $3.6 million and mainly deal with the compensation increases to the city.  Second, it will address roads and other infrastructure issues with a parcel tax this fall.
There are some in the community that believe the deficit can be dealt with, with more cuts.  We have noted in recent weeks that this approach has virtually no support among the council, city staff, or even the candidates running for office, with the probable exception of John Munn.
A few weeks ago the question arose as to how the city has cut probably $5.8 million in costs from future budgets when in fact employee compensation is going up.
Basically, what has happened is that costs to provide the current levels of benefits – whether they be pensions or health care – have gone up for both the city and the employee.
For example, in the agreement that the DPOA signed in December 2012, the employees were required to pick up their portion of CalPERS contributions by this year.
According to the city staff report, "Upon adoption, Miscellaneous employees covered by these agreements will go from paying five percent (5%) to seven percent (7%) of the employee share and pick up the additional one percent (1%) on January 1, 2014. All new Miscellaneous employees will be paying the full eight percent (8%) upon hire. Sworn Police will continue to pay the full nine percent (9%) and the additional 3 percent (3%) of the employer share of retirement costs."
So, miscellaneous employees will have to pay an additional increment of their pensions, but because of cost increases that have gone into effect since the contract has been agreed to – so will the city.
The city also asked that employees compromise on retiree health.
Those who retire after December 31, 2015, with more than 25 years of service for non-safety and 20 years for safety, will receive the maximum current benefit.
Those who retire with less than that amount of tenure who retire after December 31, 2025, would receive 75% of the current benefit.
In addition, "When all retired employees reach age 65, their benefit will drop to the Medicare Supplemented/Managed Medicare monthly rate."
Currently, the city projects 20 percent of payroll going to the unfunded liability for retiree health premiums. Under this plan, that percentage drops by 2.75%, an annual savings of about $178 thousand for the three years of this contract.
The current contract also cleans up the cafeteria cash out, ultimately capping the cash-out provision for current employees at $500 per month following a three-year phased in process.  This is still higher than the average of $400 per month for most cities.
This agreement also continues the cost sharing provision established in previous MOUs for medical premiums.
"When new health care premium increases take effect, the City will contribute up to the first three percent (3%) of any increases in health premiums. Employees will contribute up to the next additional three percent (3%) of health premium increases for the benefit year. Any increase in the premium above six percent (6%) will be shared equally (50/50 cost sharing) between City and employees," staff writes.
There is a tradeoff for these concessions. The DPOA sworn employees will receive a two percent (2%) salary increase starting January 1, 2013, a two percent (2%) salary increase effective January 1, 2014, and a one percent (1%) salary increase effective January 1, 2015.
The non-safety employees get a 3% salary increase on January 1, 2013, 2% in 2014, and 1 percent in 2015.
Staff writes, "These modest increases were a trade-off for the large number of structural benefit changes impacting employees involved in the contract."
Matt Williams summed up the situation fairly well in a comment on Sunday: "The City's cost of providing employee compensation is indeed going up dramatically, but at the same time the actual compensation levels for the employees is close to level. The level of service provided by their healthcare benefits is essentially unchanged. The coverage by Kaiser (the default plan for employees I believe) is essentially the same, and actual hourly pay rates (as you have pointed out elsewhere in this thread) have only increased an aggregate 6% over 3 years, which is barely higher than the inflation rate."
From our perspective, the city has asked employee groups to step up and take concessions and this has occurred.  We might have preferred to go deeper, but our biggest fault is the 2009-10 council, rather than the current one.
Attempting to go deeper this time would have created a backlash with seven bargaining units going to impasse.
While the city has asked employee groups to do more with less, it has largely provided comparable levels of compensation with a reduction of workforce from 464 to 361, a 22% drop.  Now is the time for the city taxpayers to step up to take their sacrifice.
The cuts list is going to be ugly and with staffing cuts will come serious reductions in services.  That means that we will be closing down parks, browning greenbelts, closing down recreational services.
None of these are what we call core services.  We can live without them.  But it would mean that part of what makes this a great community will be gone.  The voters are going to have to decide if that is what they want?  Do they want to pay more to keep the type of services that they want to keep?
At the end of the day, that is really what the sales tax will be about – a relatively small increase in taxes for everyone.  As we noted yesterday, it is a small amount of additional taxes, $5 for every $1000 you spend on taxable products, $50 for every $10,000 you spend.  That's a very small price to keep Davis as it is now.
—David M. Greenwald reporting