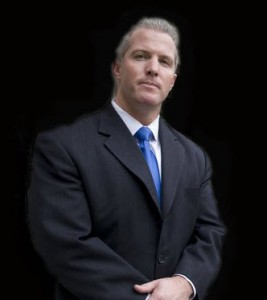 For those wondering if the DA would weigh in on the judge race, the wait is over. The Vanguard has received a press release from the Beronio campaign indicated that Yolo County District Attorney Jeff Reisig today announced his endorsement of a candidate for election to the position of Superior Court Judge.
"I'm pleased to support Commissioner Janene Beronio for Judge," said DA Jeff Reisig. "Janene has proven that she cares about victims and the safety of our communities. And she is committed to fairness. All parties are treated equally and in accordance with the law – you can't ask more from a Judge."
Yolo Superior Court Commissioner Janene Beronio is a candidate for the Superior Court Judge position being vacated by Yolo's most senior Judge, Steve Mock, who has also endorsed Beronio for election.
"This endorsement by our county district attorney is especially gratifying to me because the criminal law component is such a huge part of our job as judicial officers – because of the volume of cases and work in criminal law, we require a majority of our Yolo Judges to cover the criminal side," said Commissioner Beronio. "I welcome the endorsement and support of Jeff Reisig."
Earlier this week, another Judicial candidate, Larenda Delaini had announced several prominent endorsements including County Supervisor Matt Rexroad, Former Public Defender Barry Melton, and retired West Sacramento Police Chief Daniel Drummond.
"Several years ago the Sheriff, District Attorney, Presiding Judge and I all wrote letters to the Governor asking that appointments to the bench have extensive criminal trial experience," Supervisor Rexroad said. "Larenda will make an excellent Judge. She is from this community, is raising her family here, and has extensive criminal trial experience. Larenda is clearly the best choice for Judge." Barry Melton explained, "Larenda has an extraordinary intellect, a keen wit, patience, and understanding. She would be a great asset to the bench of the Yolo County Superior Court."
"I'm honored to have the endorsement of these two distinguished members of our community. Both have shown a strong commitment to the people of Yolo County and their careers are marked by service and sacrifice. I'm grateful for their support," said Ms. Delaini.
On Sunday all four candidates met at a Vanguard-sponosored candidates forum at the Davis Public Library. The event attracted around 120 people.
Yolo Superior Court Judge Dave Rosenberg, a long time Trial Judge handling a felony assignment, in the press release announcing Jeff Reisig's endorsement explained: "Commissioner Beronio has been endorsed by so many professionals who work in criminal justice, law enforcement and public safety, including many deputy district attorneys, many criminal defense counsel and deputy public defenders, many on the leadership team in the Yolo Public Defender's Office, and now by the District Attorney himself. The fact that she has been endorsed by these folks from both sides of the criminal justice aisle shows that Janene is an even-handed judicial officer who treats all sides with fairness."
Ms. Beronio is a Superior Court Commissioner in the Yolo Superior Court. Her current assignment is covering all felony and misdemeanor arraignments. Court Commissioners are judicial officers appointed by the collective decision of the Judges of the Superior Court. Court Commissioners can cover virtually every assignment given to Judges, by law or the stipulation of the parties. Commissioner Beronio has served as a Court Commissioner for the Yolo Superior Court for the past 25 years.
Commissioner Beronio has been endorsed for election to Yolo Superior Court Judge by every living Yolo Superior Court Judge, both active and retired.
—David M. Greenwald reporting