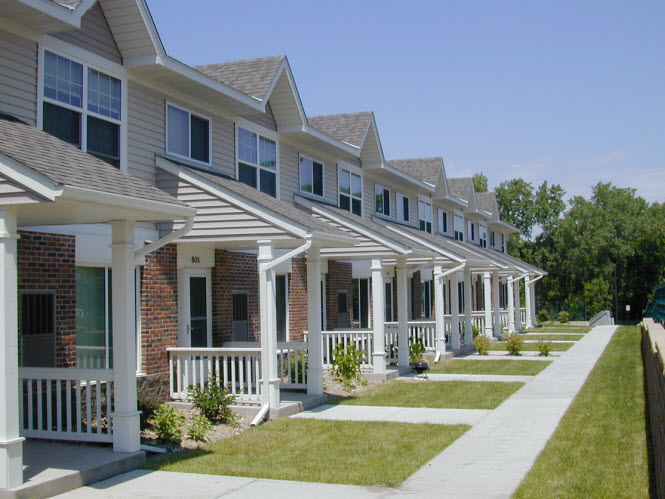 In July of 2013, by a narrow 3-2 vote, the Davis City Council voted to amend the Affordable Housing Ordinance to allow credit for Accessory Dwelling Units (ADUs, or granny flats) to count toward inclusionary requirements on a 50 percent basis. Now, a little over a year later, by a 3-2 vote yet again, the council voted to rescind that decision.
Robb Davis moved to have staff return with an Affordable Housing ordinance that drops the ADU alternative, with an analysis of the impacts of the decision at this point.
Mayor Pro Tem Robb Davis asked a critical question – when it came to Cannery, would there have been anything that prevented the city from simply requiring ADUs on that project, even absent the ordinance?
The answer was no.
He stated, "So we don't need the ADU Affordable thing to get ADUs… Then that's really the point. If we're going to have affordable housing, then let's have affordable housing. Let's make sure it's affordable. Let's not call something that we have no guarantees are affordable, affordable."
He would argue that the city still has the ability to require ADUs to provide lower cost housing options for students.
Once again, the council heard from the affordable housing community.
Luke Watkins, who has headed up several affordable housing projects in Davis, said that he would repeal what the city council did in 2013. "Generally speaking they just weaken the very long standing ordinance," he told council. "There is no reason to exempt stacked flat condos, they're really no different from the density of condos." He added, "The idea of reducing the affordable housing requirement because the density is higher, it just all weakens the requirement and Davis is not an area where people are struggling to develop housing, we're going back into a high growth mode, you're just giving money away to the developer, every time you put in one of these exemptions."
He added, "Everyone's talking about innovation parks… but someone is going to be cleaning the toilets at those innovation parks and they need to be able to live here as well."
Keith Blum from Mutual Housing California noted that "land dedication is very critical to the production of affordable housing, particularly in a relatively high priced community like Davis." He said that Mutual Housing has concerns about Accessory Dwelling Units – "It's not regulated. It has some fair housing issues."
Darryl Rutherford from Sacramento Housing Alliance added that there is a huge commute to Sacramento and in reverse, and he said, "I think that part of the issue is that [there are] so many low wage workers that commute here. There are so many low wage type jobs that people can't afford to live here."
"If we're as a city going to be addressing sustainability, environmental degradation, and things like that, it is incumbent upon us.. to really put the programs and policies in place that are going to help meet the need of that workforce here in the city of Davis," he said. He wants to see Davis revert to a model where Affordable Housing is prioritized.
"Land dedication is a great option, but without the financial resources to develop affordable housing on these sites, projects are going to be further delayed," he said.
Council, however, remained split. Rochelle Swanson and Brett Lee last July joined with Joe Krovoza to support the staff recommendation to allow ADUs to be counted toward affordable housing requirements.
Brett Lee said he was not in favor of the motion, and he noted that council did a survey of people living in ADUs, and while not a complete survey of the people living in some of the ADUs, "it seemed to indicate there was promise. This is a good way to provide actual units in a relatively short period of time," he said. He argued that killing off ADUs will not necessarily free up more money for more preferred affordable housing programs.
Lucas Frerichs criticized the staff research on ADUs, calling it "at least in part, a Craigslist search." He argued, "[The ordinance] was pushed through by the then-council in a way that circumvented a long-standing, well thought out, and well working affordable housing ordinance." He called it a model for many in California. "Since the city of Davis changed its affordable housing ordinance, you've had other jurisdictions follow suit," he said. "That previously had not been done in the region and that's now happening."
He said he has pushed for streamlining of ADUs. "I just don't think they're affordable housing and they're certainly not big 'A' affordable housing." He added that they are less expensive because they are small, but "there is no ability to achieve true affordability."
Robb Davis agreed, arguing that low rents are "very different than affordable housing. Affordable housing is about means testing. It's about making sure people that have a certain finance profile… are able to find housing and that's a very different thing than the ADU without any monitoring, without any guarantees, without any restrictions."
Rochelle Swanson said she disagreed that we are a leader, and noted that the cities that Lucas Frerichs mentioned – Dunnigan, Elk Grove, Folsom and Sacramento, among others, have big parcels, and we do not. "Shame on those communities if they made those changes saying Davis did it… Making decisions based on what other communities will do against our own interest is inappropriate."
The council just like last year was split on this issue. This time they went the other direction in a 3-2 vote, with Robb Davis joining Dan Wolk and Lucas Frerichs to have staff bring back an ordinance to replace the ADU affordable requirement. The only change from last year's vote was the composition of the council.
Joe Krovoza who supported the use of ADUs left the council while Robb Davis replaced him.
—David M. Greenwald reporting