The final AIM numbers are in, according to a brief presentation on Thursday night by interim superintendent Kevin French.
He said, "Retesting is completed. Families of students who qualified for AIM were notified and 72 Requests for Placement forms were received."
Those numbers mean that there will only be two strands of self-contained AIM for incoming AIM qualified students.  Mr. French explained, "The number of requests did not meet the threshold to open three strands, so a lottery was conducted this afternoon.  Notification to families will begin tomorrow, April 8.  Two self-contained AIM classes of 29 students each have been formed.  They will be held at Willett and Pioneer in accordance with the Board's recent strand placement decision. "
He noted, "There are currently 17 students on a wait list. We will have final names and numbers to the Board later this month."
So not only is the program itself reduced from 146 to 72, but in the worst of both worlds scenario, there is still a lottery.  And the program size was cut in half without raising the cutoff to 98 percent.
As Alan Fernandes pointed out last fall, "The existence of the lottery in my view seems to suggest that for those who are unsuccessful in the lottery, we're not meeting a need." He said this "suggests that there are some people whose needs are not being met."
He added, "For people who want to be in the program… For those who are unsuccessful in the lottery, aren't able to be in those classrooms that we believe are best suited for them."
The second part of this picture is the racial and ethnic composition of these 72 qualified students.  Prior to the lottery, they include only one African American student, and three Latinos (in a district where 20 percent of the overall population is Latino).
Back in March, Madhavi Sunder, the board president, asked her colleagues, "Are the racial demographics acceptable?" She suggested we put a pause button on the 98th percentile. Her colleagues first argued against that approach, and then argued that such a motion would be a Brown Act violation.
Barbara Archer would explain that she was "not ready to talk about the 98th percentile" issue. She also was not prepared to argue that the numbers of blacks and Latinos were unacceptable until the district has finalized numbers.
Alan Fernandes directly stated that he "doesn't find the demographics acceptable," but he did hear that the district is looking into ways to change it. He said he is not married to this approach and would be willing to support a change down the road.
Susan Lovenburg expressed concerns "that the protocol put in place hasn't matched the diversity of the district as she hoped that it would."
Two weeks ago, Ms. Lovenburg told the Vanguard, "I believe we are making good progress with reforms to the AIM assessment protocol, and I'm pleased we've been able to achieve some measure of consensus on the board in doing so. "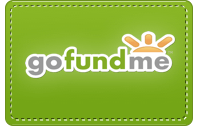 She reiterated, "I do have a concern that the protocol is not yet identifying an AIM cohort that matches the student demographic profile of our district.  I reject the notion that some races or ethnicities have a higher incidence of giftedness than others."
Alan Fernandes told the Vanguard that, while he is "generally pleased with the AIM reforms relating to the elimination of private testing, transparency of the identification process, and the expanded use of multiple testing measures," he has continued concern "about underrepresentation of the Black and Latino population."
However, he added, "I am no less concerned about the impact of the identification process and the program on this population of students than I was even before our School Board unanimously passed these reforms."
He told the Vanguard, "I do, however, believe that it is too early to make final conclusions of the policy as it has not been fully implemented, but certainly if adjusting the cut off disproportionately and negatively impacts any student population I would consider changing the test cutoff to ensure a better outcome for all of our students."
Barbara Archer told the Vanguard, "I am pleased the district created a replicable and thorough identification system. The board has not received final numbers yet with regard to student population in this program."
She added, "The motion that passed 4-1 in June clearly set a new direction for the program – this program is for the student working at least two grade levels or more above their current grade level (as indicated by testing and teacher feedback) and who may need a self-contained classroom environment.  I believe our new system is identifying those students as best as it can, and I see the move to 98% as appropriate given this new direction."
Tom Adams likewise was hopeful for the new process with regards to consistency and transparency, but he added, "As for African American and Latino/Latina students, this is an ongoing concern and we will need to have the most appropriate assessment for identifying all of our AIM students. The AIM Assessment Team ensures a variety of educators are involved in the identification of students."
The question is, now that the final numbers show two strands, a lottery and continued underrepresentation of students from disadvantaged populations, will the district do any sort of course correction?
—David M. Greenwald reporting