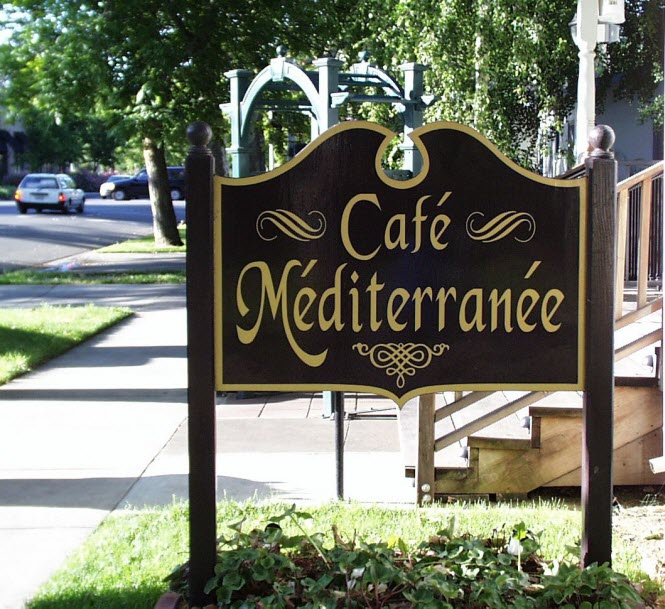 Judge Paul Richardson lowered the bail of Ashot Manukyan to one hundred thousand dollars, following a hearing on Wednesday.  Mr. Manukyan, who owns the popular Cafe Mediterranee in Davis, faces three felony charges stemming from an arrest last week on a warrant.
The charges include penetration with a foreign object, assault with intent to commit penetration with a foreign object and false imprisonment in addition to a misdemeanor sexual battery charge.
According to published reports, the arrest involves an alleged sexual assault incident that occurred on January 31 in which a young woman accused the business owner of sexually assaulting her on the cafe property in the office.
On Wednesday, the District Attorney argued that a $150,000 bail was appropriate, given not only flight risk but protection of the public and the serious of the crimes, both of which are strikable offenses.
Defense Attorney James Grannucci countered that the defendant is 58 years old, has three children, has been married 28 years, has lived in the Davis community for 17 years, and has owned a business in Davis for ten years.
He is not a flight risk, he has no previous criminal history, works six days a week and goes to church on Sunday.
Mr. Grannucci told the court the incident took place on January 31.  The defendant was first contacted by police on February 10 and gave a full statement.  He willingly turned over evidence in cooperation with the police, inlcuding giving a full list of employee names and contact information.
Mr. Manukyan, according to his attorney, has had no contact with the alleged victim since February 1 and was arrested without incident.
Judge Richardson said that the defendant does have significant ties to the community.  He is concerned about public safety and for the purposes of setting bail, the court has to accept that the allegations are true.
However, he said there are unusual circumstances including his age, his connections to the community and the fact that he has no previous criminal history.
Judge Richardson set bail at $100,000.
The District Attorney asked for a protective order while the defense requested that it just be a condition of bail.  Judge Richardson signed the order.
A preliminary haring is set for May 24 with Judge David Rosenberg in Department 4.
—David M. Greenwald reporting