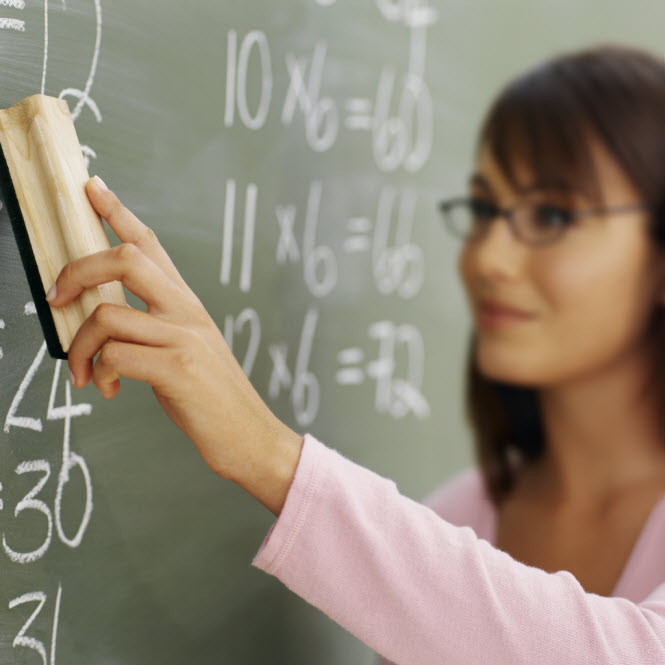 This weekend, a Stanford professor of education and sociology wrote a provocative editorial entitled, "No Rich Child Left Behind."  Except, of course, it was neither provocative nor particularly surprising.
Professor Sean Reardon opens by writing, "Here's a fact that may not surprise you: the children of the rich perform better in school, on average, than children from middle-class or poor families. Students growing up in richer families have better grades and higher standardized test scores, on average, than poorer students; they also have higher rates of participation in extracurricular activities and school leadership positions, higher graduation rates and higher rates of college enrollment and completion."
As he noted, "This is hardly news."  However, he adds, "What is news is that in the United States over the last few decades these differences in educational success between high- and lower-income students have grown substantially."
He argued, "Using information from a dozen large national studies conducted between 1960 and 2010, I found that the rich-poor gap in test scores is about 40 percent larger now than it was 30 years ago."
He then creates an example to illustrate this phenomenon: "To make this trend concrete, consider two children, one from a family with income of $165,000 and one from a family with income of $15,000. These incomes are at the 90th and 10th percentiles of the income distribution nationally, meaning that 10 percent of children today grow up in families with incomes below $15,000 and 10 percent grow up in families with incomes above $165,000.
"In the 1980s, on an 800-point SAT-type test scale, the average difference in test scores between two such children would have been about 90 points; today it is 125 points. This is almost twice as large as the 70-point test score gap between white and black children. Family income is now a better predictor of children's success in school than race."
This is not uniformly the case.  As we have written on these pages a number of times, the achievement gap in Davis is both socioeconomic and racial.  Controlling for socioeconomic factors, there is a large and pervasive achievement gap in our schools.  One of the strongest predictors of success for students is actually education level of the parents, rather than strictly income level.
However, in Davis, if you hold that variable constant, the racial achievement gap remains.  Among college educated parents, African-American and Latino students perform demonstrably and significant lower than their Asian or Caucasian counterparts.
It should not be particularly surprising that Davis students would fare better than their counterparts from elsewhere in the state.  After all, not only is Davis one of the most well-educated communities in the state, but the voters have passed five parcel taxes since 2007.
An article in the Davis Enterprise today bears this out.  For instance, look at the achievement gap "for the percentage of high school graduates in Davis completing all courses required for University of California and/or California State University admission."  The Enterprise reports: "For Davis, the state reported that 86.9 percent of Asian students and 72 percent of white students met the college admission requirements, but those figures were only 63.7 percent for African-Americans and 39 percent for Latinos."
On the other hand, the statewide numbers were lower across the board with: "66.5 percent for Asians, 54.4 percent for whites, 38.1 percent for African-Americans and 27.3 percent for Latinos."
"The higher percentages for Davis are not surprising, given that census data indicates a very high percentage of adults living in Davis have earned a college degree of some kind," the Enterprise writes. "Numerous studies have indicated there is a considerable correlation between a high parent education level and the likelihood of their children graduating from high school and going on to college."
Superintendent Winfred Roberson, in noting the high graduation rate, wrote to parents recently that "earning a high school diploma results in an average increase of about 40 percent in lifetime earnings, reduces the rate of incarceration by 35 percent, and opens the door for all the opportunities in college and beyond."
But our concern remains, whether it is in this set of statistics or the STAR testing that students have been taking the last two weeks, that Davis schools may work better across the board than the statewide average, but they do not work equally well for all students.
With struggles come opportunities.  For the first time in a long time, the district is not dealing with a structural deficit and the need either to cut programs or raise parcel taxes.
The district floated the idea of moving 9th graders to the high school as a means to potentially deal with a budget deficit – a budget deficit that is now gone and, as the reconfiguration discussion blew up in the face of public criticism and concern, the district opted for a more generalized approach.
Last weekend, I floated the idea that, instead of using the newly-devised strategic process to tweak the district on the edges, we actually look at making big changes.
I suggested there are two critical opportunities here.
First, the community has been willing to fund the district.  That is not true in many other communities.  But in Davis, not only have the voters approved five parcel tax measures since 2007, but individual donors have stepped up on multiple occasions to help backfill programs that otherwise would have to be cut.
Second, just as Davis finds itself well-positioned to take advantage of economic development efforts, the same resources exist within this community for our students.  Whether we are looking at tapping into technology companies for supplies or resources, or human capital for their expertise, we are simply not taking advantage of the wealth of resources that we have already.
Floating the idea to the actual policymakers drew lukewarm reception at best.  At worst, they were skeptical that these sorts of changes would work and, at best, they wanted to see a much more specific framework and proposal.
We have it pretty good in Davis and yet, even here, the schools do not work well for everyone.
The data presented by Professor Reardon is eye-opening.  He noted a conference in San Francisco of 14,000 educators and educational scholars gathering around a theme: "Can schools provide children a way out of poverty?"
"We are still talking about this despite decades of clucking about the crisis in American education and wave after wave of school reform. Whatever we've been doing in our schools, it hasn't reduced educational inequality between children from upper- and lower-income families," he writes.
"Part of knowing what we should do about this is understanding how and why these educational disparities are growing. For the past few years, alongside other scholars, I have been digging into historical data to understand just that. The results of this research don't always match received wisdom or playground folklore," he continues.
The core is this: "The most potent development over the past three decades is that the test scores of children from high-income families have increased very rapidly. Before 1980, affluent students had little advantage over middle-class students in academic performance; most of the socioeconomic disparity in academics was between the middle class and the poor. But the rich now outperform the middle class by as much as the middle class outperform the poor. Just as the incomes of the affluent have grown much more rapidly than those of the middle class over the last few decades, so, too, have most of the gains in educational success accrued to the children of the rich."
What my hope is that Davis can become leaders in this area.  That we can actually be the innovators and fix our achievement gap and, in so doing, help the rest of the nation figure out how to fix its own.
If that means we have to bring in stakeholders to a strategic planning process who are willing to think outside of the proverbial box and bring in new ideas and approaches, then let's do it.
—David M. Greenwald reporting