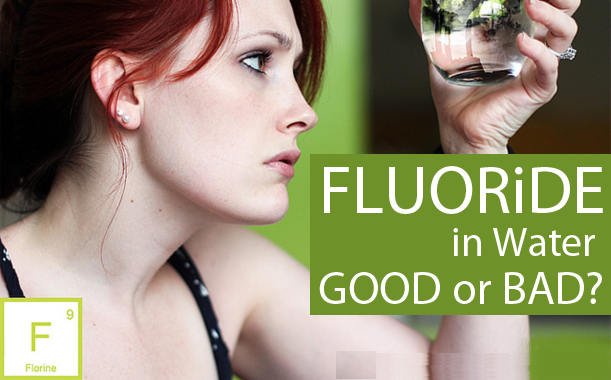 I have yet to take a position on the fluoridation issue, and for good reason.  I do not believe that either side has adequately addressed what are my key concerns.  I do not have the fear of fluoridated water, because I grew up for 23 years in a location that had fluoridated water and I do not see the fearful side effects that many seem to believe accompany fluoridated water.
On the other hand, as someone trained in quantitative methodology, the correlation between fluoridated water and reduction in tooth decay is not there.  Proponents of fluoridation can show the longitudinal decline in tooth decay over time, but when you analyze areas with fluoridated water and areas without fluoridated water, the trendlines mirror each other, which would seem to rule out the impact of fluoridated water and point toward a third variable.
As Julie Gallelo from First 5 Yolo, former Woodland Mayor Art Pimentel and Davis Mayor Pro Tem Dan Wolk wrote last week, "Across the nation, more than 70 percent of people utilize community fluoridation, according to the Centers for Disease Control."
"Since the mid-20th century, community water fluoridation – the careful adjustment of naturally occurring fluoride levels in water to strengthen tooth enamel and reduce dental decay – has proved to be an effective preventative public health measure, reducing tooth decay by about 25 percent over a lifetime, per the American Dental Association," they argue.
However, as noted, a more careful examination of the statistics do not bear out that claim.  Tooth decay decreased almost equally in areas with fluoridation and without fluoridation.
Nevertheless, while the yes side has not proved their case that fluoridation reduces tooth decay, the no side has a more difficult task.
As I noted last week, I have seen a number of alternatives to fluoridation that were posed.  Anything from the use of the Affordable Care Act to some sort of voluntary fluoridation program.  The problem is that none of these address the most critical area of the problem – those children whose parents are simply not providing adequate medical care for their children.
First of all, none of these proposals are actually different from the current available treatments.  Right now, under Medi-Cal, low income people can obtain a prescription for the type of fluoride supplements that were proposed under Brett Lee's alternative and under the Affordable Care Act.
All of these types of solutions assume the idea that parents will be responsible and get their children the type of treatment that is needed.  But those parents already have important access – they have Medi-Cal access to fluoride, they can make sure their children brush their teeth, and most Medi-Cal plans – at least the ones my dependents are on – have access to dentists.
If you are on Medi-Cal and go to Communicare, you already have access to dentists.
Now, the critics of fluoridated water automatically assume that this means that I support fluoridation – it does not necessarily mean that.  I'm simply arguing here that if you do not support fluoridation, you have a larger burden, than the ideas offered to this point, to find alternatives.
You still have the problem that there is no actual evidence that fluoridated water is going to solve this problem.  I am not saying it doesn't, but the statistical analysis alone is lacking here.
How big a problem is this?  Every day in this county thousands of children who have access to Calfresh food programs do not utilize it.  They go to school hungry.  The problem is serious enough that schools have taken to providing meals to children twice a day.  In some cases, those are the only meals those children eat.
The problem here is not free fluoride, through Medi-Cal – people who seek to utilize the programs can get free fluoride for their children.  The problem is getting that fluoride onto the teeth of children.
Some have suggested that one approach may be to go through the schools, as they have with food.  Some treatment is better than no treatment, no doubt, but the key time to brush the teeth is not just after meals, but before bedtime, and no school can address that.
It is important to note that at Head Start programs, they have already utilized this and seek to teach the children to brush their teeth.  Despite this, I have seen horrific stories, firsthand, of young kids six, seven years of age with large numbers of cavities because their parents did not insist on proper brushing habits and failed to take their kids to dentists.
The recourse that many have is to dip to ideology.  They accuse those concerned about this problem of advocating for "a nanny state."
One commenter wrote, "So free fluoride is provided but since some won't use it we must fluoridate everyone's water. What's next, not all kids eat healthy so should we ban all non healthy foods in Davis so only healthy food is available?"
A few points in argument against this view:
First, I am not arguing for fluoridating the water, I'm only arguing that, so far, the alternatives to fluoridation have not taken this issue into account.
Second, I am all for allowing adults to practice whatever unhealthy habits they wish to practice.  If adults do not wish to get proper medical treatment, that is their choice.  If they wish to allow their teeth to rot, then that is also their choice and I have no intention of stopping them.
However, children are a different matter, and I feel that we as a society must intervene to protect the health and well-being of children.  If that makes us a nanny state, then so be it.
Finally, yes I am concerned about the unhealthy food selections that still exist in our schools.  I have put this matter to the attention of school board members and administrators, and there has been little action on that front.
The question for me is only how do we act, not if we act.  Again, it is incumbent upon the proponents of fluoridation to demonstrate that their proposed treatment works.  I would question how much tap water is being consumed by the kids in greatest need of the treatment, anyway.
But the problem that we face here is real, and, so far, none of the alternatives get help to those who really need it.
—David M. Greenwald reporting