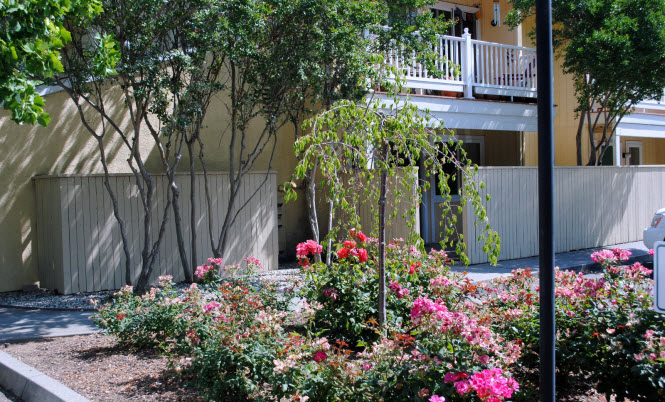 Renters who have no rights under Prop 218 and who are not direct water customers figure to get caught in the middle of the water debate.  But it appears at least one landlord is putting them in the middle himself – John Simmons of Simmons Real Estate.
A February 12, 2013 letter to tenants that the Vanguard has acquired appears to be attempting to convince their tenants to vote no on Measure I.
In the letter, it states, "I am sure that tenants in Davis have heard there is a ballot coming up on March 5, 2013.  It is a mail-in ballot.  The issue in Measure I is a vote on whether to pursue developing water from the Sacramento River or continue with well water."
The letter continues, "If you are a registered voter in Davis you have the right to either vote for or against Measure I."
"One thing you should keep in mind is the cost of water with the new system will increase water cost tremendously and ultimately that cost will be passed on to the owners and the tenants of all properties in Davis."
"We are now paying about $30 per month per single family dwelling for water and that cost could rise by as three times in the next several years," the letter continues.
They add, "That means that you as a tenant could have an increase in rent of $60-$75 per month over the next few years and that would be in addition to raises that come every year because tax increases and other over head costs."
He adds: "I'm sure there will be increases in costs even if you vote no on this issue, but it certainly will be less."
The letter concludes: "If you have questions please give me a call.  I urge you to think about how it will affect you before you vote."
This view is markedly at odds with the view of the Chamber of Commerce, who argue, "Measure I is a long-term investment in the economic and environmental sustainability of our community, and possibly the most important Davis voters have ever been asked to make about our water supply."
"The Woodland/Davis Clean Water Agency (WDCWA) Surface Water Project will be a valuable asset to Davis with multiple long-term benefits to our community. It will improve water quality by augmenting our deteriorating, environmentally unsound, and poor quality ground wells with river water."
The Chamber adds, "The City of Davis needs a high-quality water supply of sufficient capacity to provide the community with a long-term reliable supply of clean water, as well as attract and retain the businesses Davis needs in order to be financially sustainable."
But while the Chamber as a whole have taken the Yes position, individual businesses like Simmons Real Estate, who are members of the Chamber, are apparently taking an oppositional view.
From our view there is nothing inappropriate about landlords letting their tenants know what will happen to rent if a particular measure goes through.
A good many of their tenants are not registered voters in Davis, and many will not be impacted by the higher water rates, as the most steep of which are likely to occur after current students have graduated and moved on to other communities.
Whether rental companies actually follow through on the rent increases may depend as much on the market, and what other real estate companies do, than the cost of water.
The more interesting question is why a local real estate company has decided to try to convince their tenants to vote against the project.
—David M. Greenwald reporting