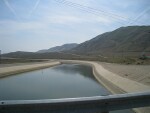 For Max Connor he bought a laundry business, The Laundry Lounge on Hanover Drive, two years ago and has worked hard to be environmentally responsible and as well as keep a local business local.  But as the city of Davis continues to put burdens on his business and raise his bottom line he finds it more and difficult to do so.
"I'm here to state my frustration as a small entreprenuer in Davis," said Mr. Connor speaking before the Davis City Council.  "It's harder to survive in this economy the more our bottom line gets raised by two years ago the same rates were raised for essentially the same reasons."
As a resident of Davis, Mr. Connor expressed the desire to keep his business local and remain in Davis as long as possible.  At the same time, the costs of doing business keep going up.  "For me there's no way if these things continue to raise, that I won't be able to raise my prices which then affects the hundreds of customers that I have in town."
Mr. Connor is not alone, many residents of Davis have expressed concern about the latest rise in rates, which are actually just the tip of the iceberg.  The city is looking at a very modest water rate increasse ahead of two possibly massive capital expenditure projects.
This year the sewer and water rate increase is rather modest and downgraded over what it had been projected to be.  For the average Davis resident, it might be around $3 extra per month between sewer and water.
According to the staff report, previously, in February staff had recommended a 6% sewer rate increase.  "With more updated cost data resulting from the George Tchobanoglous and Ed Schroeder Charrette process, staff believes a lower rate is sufficient and is now recommending a 3% rate increase," the report reads.  "The recommended rate would increase the average single family residential account's monthly rate from $41.10 to $42.33, $1.23 per month."
That may be good news for the average ratepayer, but for someone like Mr. Connor it puts him in a difficult spot.  "I want to build a large and driving business and invest in more energy efficient equipment," he said to council.   "We've looked at putting in a solar water heater on the roof of my business.  But the more these things happen, the more leery I am to continue to invest in my business at our current location."
The real danger for Mr. Connor and many like him is what happens next year if the projected rate increases, even downgraded as they are, come to pass.  For the sewer rates, the projected increase is 3% this year, and 6% each of the next three years.  Moving the average families rate from $41.10 to $50.40.
The big blow comes on the water rate side however, where the modest 5% increase this year transforms to a 23% increase in 2011/12, and then 20% each of 12/13 and 13/14.  And the following year as well if previous projections hold.  That means the water rate nearly doubles from 2009/10's $36.74 for the average single family residence to $68.62 by 2013/14.
For businesses like Mr. Connor's, who relies on water to run his business, that kind of increase could have the potential to put him out of business.
John Munn for Yolo Taxpayer'a Association spoke out against the rate increases as well,  He pointed out that since 1980, Davis residents are paying around a 500% in water rates and a 1300% increase in all sewer rates over the same time.  He also pointed out that while water rates sent out to residents were monthly rates, that is not what people's water bill is going to look like, as they are bimonthly bills and thus will be twice the rates noticed.  He said, "I know that's just a technical detail, but when you look at your bill and then you look at your proposal there's a difference there."
He argued that the rate increases that we are proposing here are unsustainable.  He said that the total yearly sewer rate is around $500, not an insignificant figure.  "There's going to have to be some really hard thinking about what the city can do," he said, "to maintain affordability for its residents."
The pleas of residents and business owners like Max Connor however have only fallen on deaf ears from council.  In fact, they inspired a long and lengthy lecture by Councilmember Stephen Souza and to a lesser extent Don Saylor.
Mr. Souza's explanation was that the council's hands are tied by decisions made by the Federal Environmental Protection Agency laid down to the State Water Control board.  These regulations, he said, "require us to get rid of the salts in our water." 
"We have to," he said emphatically.  "Otherwise we face the similar situation that the city of Dixon faced, $10,000 a day fine if we don't comply with the necessary requirements that have been laid down to us that grant of the permitting capacity to discharge our water into the environment."  He continued, "That's just pure plain and simple facts."
He argued that we could lobby to have the standards lowered a bit to permit us to purchase less in the way of summer Sacramento River water, however, as Councilmembers Sue Greenwald and Lamar Heystek pointed out continually, the bulk of the cost is not for the water rights but rather the capital improvement project.  They pointed out repeatedly that conservation, which was a word bandied about, is not a solution to this problem.  In fact, because the capital costs are fixed, conservation would just lead to more rate hikes, ironic as that might seem.
Councilmember Souza agreed that we have to have this discussion.  "The community," he said, "I believe the community still isn't engaged in this.  We have not made it to the point where we can make the connection between surface water and wastewater.  We need to make that connection."
Mayor Pro tem Don Saylor also lectured the public.  "These rates are a reasonable way to capture the costs we are going to incur and experience during the next year," he said. 
He continued, "The rate changes that we have now, need to go forward now.  It's a process that's been underway for some time and in order for them to be effective in August, it is my understanding that this is the time when we need to make that adoption."
"Here are the challenges," he said, "We have costs, it's a city service, it's not free.  It's not a matter of us making choices that we want to charge people more money for some purpose.  The idea here is pretty strong, delivering water and taking wastewater away and taking garbage away costs money.  And it's costing more money and will in the future primarily because the standards changed and the water supply is lessening and becoming less quality."
Mr. Saylor went on to argue, "The ground water that we get from our 22 wells does not meet the discharge requirements that we're required to achieve for our wastewater so we have to treat the water before we can discharge it under the requirements of our permits to a level that exceeds [he almost laughs] the standards that the water that we drink – the water that we get out of the ground comes with."
He goes on to suggest, "This thing is crazy and silly and weird but it the law.  And as Mr. Souza described if we violate that permit, we will be fined."
Councilmember Lamar Heystek proposed that the council wait until May 25, just before the June 1 deadline to continue community discussion on these matters, but it is clear that there are three votes to eventually put the rates into effect.
Thanks to the perisistence of Councilmember Sue Greenwald, whose efforts were acknowledged by colleagues, the city is probably incurring a good deal less in the way of expense on the capital improvement projects, still one has to wonder if it really had to be this way.
More concerning is what happens to businesses like Max Connor's that use water for their livelihood and operate on the margins as well as individuals such as senior citizens and other vulnerable residents on fixed income who will have to somehow find a way to absorb significant annual increases in cost.
Will this end up pricing people out of their businesses at a time when Davis is desperately looking for local start ups and a renewed tax base?  Will this price seniors and others out of their homes?  What is the council prepared to do about these kind of byproducts of their policy?
The answer for this was not forthcoming in the lectures given by the Mayor Pro or Councilmember Souza, but perhaps they should have been.
—David M. Greenwald reporting