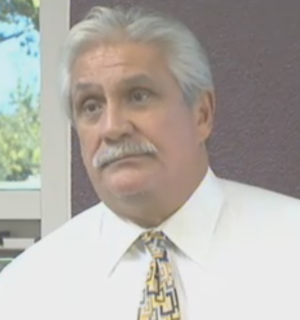 As I told KCRA yesterday afternoon, the announcement  by the Department of Justice that they are not filing federal civil rights charges against the three Sheriff's Deputies involved in the 2009 shooting of Luis Gutierrez changes nothing.
We do not know more today than we did last month about the shooting.  A day after the Sheriff's Department released a press release on the matter, we learned little more than we knew at the onset.
First of all, it is frustrating at how difficult it is to get additional information from the Department of Justice.  Almost immediately, we attempted to speak with Mark J. Kappelhoff, who signed the letter and who is listed as the Section Chief of the Criminal Section of the Civil Rights Division.  As the name implies, the DOJ is a labyrinth of bureaucracy.
My first attempt to talk to the section chief himself proved fruitless, as I was immediately sent to their media relations department.
I spoke with a woman there named Xochitl Hinojosa, who sent out the following statement, "After a careful and thorough review, the Justice Department determined that there was insufficient evidence, beyond a reasonable doubt, to pursue federal criminal civil rights charges against Yolo County Sheriff's Office deputies involved in the fatal shooting of Luis Gutierrez Navarro."
The release continued, "Under the applicable federal criminal civil rights laws, prosecutors must establish, beyond a reasonable doubt, that a law enforcement officer willfully deprived an individual of a constitutional right. Accordingly, the investigation into this incident has been closed without prosecution."
That is basically the same information that was contained in Mr. Kappelhoff's letter.  Although, at least we know the standard under which the DOJ investigation operated.
When asked what kind of investigation took place, the Vanguard was informed, "Our investigations involve a review of the available and relevant evidence, which may include witness interviews, review of relevant documents and reports, and forensic examinations, among other relevant investigative steps."
However, when asked about the possibility of speaking with Mr. Kappelhoff or providing additional information about the investigation, the Vanguard was told, "The Department declines further comment."
After talking with some of the witnesses, the Vanguard confirmed what it suspected, none of them were contacted by the Department of Justice.  What this means very clearly is, despite the claims by the Sheriff's Department that there were four independents investigations into the shooting, there was not.
Instead, there was one investigation into the shooting, and two or three reviews of that investigation.  Additional witnesses that have been located, and further details that came out as a result of the investigation by Frank Roman and the Civil Rights Panel, were apparently not part of the Federal Investigation.
So yes, based on the review of the report written by the Woodland Police Department and released by the Yolo County District Attorney's office, I can see where prosecutors would not believe they have evidence to establish beyond a reasonable doubt  "that a law enforcement officer willfully deprived an individual of a constitutional right."
Unfortunately, anyone who expects someone to accept the findings of the original investigation based on this report is being naive.
From the start, the Vanguard and other civil rights organizations in Yolo County have called for a full and independent investigation from an outside agency.  We have not had one.  I do not consider the review by either the Attorney General's Office or the US Department of Justice to be a full and independent investigation. 
There are simply holes in the story that the report does not explain.  As I told KCRA yesterday afternoon, I do not know whether the sheriffs in this case acted appropriately or not.  I do not have enough information to make a determination either way.  What I do question is the official story, and I question the lack of investigation.
This is not over quite yet.  I think there are two appropriate avenues for continuing.  One is Cruz Reynoso's panel.  Unfortunately, his investigation was delayed by his automobile accident and injuries from that last June.
Furthermore, the family has a civil rights case against the county.  A civil suit has a lower burden and it establishes not a crime, but improper conduct.
Unfortunately, Sheriff Ed Prieto, instead of helping to calm things down, chose to make more polarizing and incendiary comments.  They were completely unnecessary. Instead of calming things down, he has simply chosen to inflame them.
The Sheriff told KCRA: "Sheriff Ed Prieto believes it's time for the Woodland community to move on. It is my belief that many individuals and organizations are using this unfortunate incident for their own personal agenda. I'm personally tired of it. I'm tired of defending our officers, law enforcement. We did what we needed to do and we did it appropriately."
First of all, the Sheriff needs to recognize that the Woodland community is less likely to move on due to his comments.  There are people who are legitimately upset and you cannot order them to move on.
Second of all, he is a public official, and he can be tired of anything he wants, but perhaps he should recognize being a public official means that he is going to get criticized and so too are his employees.  If he is tired of defending his officers, perhaps he should stop inflaming the situation.
If the Sheriff wants people to truly move on, then he has to be part of the process for doing so.  Making comments that attack people's motives rarely facilitates moving on from an incident that has been controversial. He's certainly not willing to move on, so why should he expect others to do what he refuses to do?  He's a public official, he needs to act like it and be the bigger person.
I have no idea who advises him on what to say to the public, but he screwed up, again.  He shot his mouth off. 
What he should have said was that he recognizes that this was a difficult situation where a young man died, he believes his deputies operated appropriately and that the investigations have shown that to be true, and while he understands that there are still questions and grief in the community, we need to work together to build better understanding for the future.
Would he win everyone over with that statement?  No.  But we would not be talking about this today, had he been more diplomatic.
It is his choice on how to respond, but he has to recognize that instead of diffusing things and helping people move on, he just threw more gasoline on the fire.
Two weeks ago, the Vanguard praised the Sheriff for his quick and decisive action regarding Dr. Thomas Gill when Frontline revealed to him problems with the forensic investigator's work.  However, the Sheriff has handled the Gutierrez situation very poorly and this is just another example.
When someone is shot and killed by law enforcement in the community, it tends to cause criticism and questioning.  People will inherently get angry.  Particularly when the investigations have been less than clear.  The calmest voice in the room needs to be the elected public official, and Sheriff Prieto has not been that, not by a long shot.
Tomorrow there is a planned protest at the Federal Building in Sacramento.  The Civil Rights panel is likely plotting their next actions.  This is not over.
—David M. Greenwald reporting