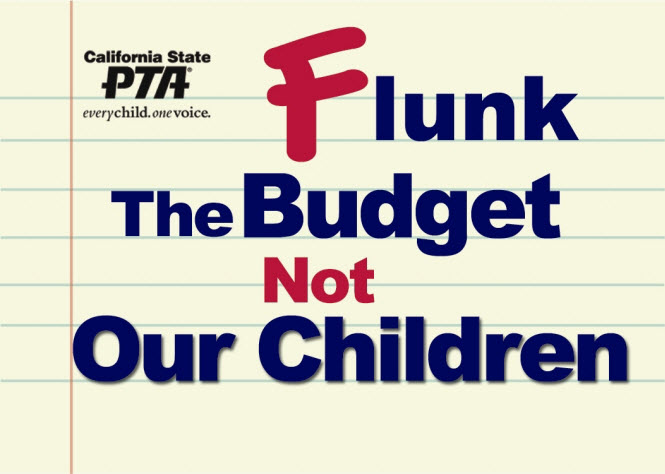 Someone wanted outrage last week. Well, there is plenty of outrage to go around, especially with two reports showing the utter devastation that budget cuts and our economic downturn have caused to our educational system, both K-12 and the UC system.
At a local level, we have had some cutbacks to K-12, but Davis has mainly come out of this all right, presuming that the voters pass Measure A in May.  However, statewide the news is pretty grim.
The problem with cuts to education is that their impact does not show up right away.  Education is an investment in the future.  We are training the young people for the jobs of tomorrow, giving them a solid academic foundation to be able to join the workforce.  What will happen when our students fail to achieve even basic levels of education?  Where will our future workforce come from?
UC is facing another $500 million in cuts, and that could result in any number of things, from higher tuition to fewer classes to fewer students at the UC level.
Meantime a new California Department of Education report indicates that the number of school districts, K-12, in danger of insolvency has been growing sharply.
The worst part of the report is that the list of schools does not take into account the new round of budget cuts that loom in state school funding should the Governor's tax extensions not pass.
The Governor had hoped to avoid further K-12 cuts, which have totaled tens of billions in the past three years, but reality will hit home if the taxes are not extended.
"The emergency confronting California's schools is widening and deepening," state schools' Superintendent Tom Torlakson said. "As disturbing as these numbers are, unless the Legislature moves to place the governor's tax extension plan on the ballot, they are just the tip of the financial iceberg facing school districts up and down the state."
Superintendent Torlakson noted that the certifications do not take into account the impact of the state's failing to extend temporary tax increases, adopted two years ago and are set to expire July 1, unless placed on the ballot by the legislature and approved by voters in a special election.
According to a release from the California Department of Education, "The California Department of Education  semiannually prepares Interim Status Reports for the Superintendent on the financial status of the state's 1,032 LEAs [Local Educational Agencies], comprised of school districts, county offices of education, and joint powers agencies."
The certifications are classified as positive, qualified, or negative. A positive certification is assigned when the district will meet its financial obligations for the current and two subsequent fiscal years.
A qualified certification is assigned when the district may not meet its financial obligations for the current or two subsequent fiscal years. This certification allows the LEA's county office of education to provide assistance to the LEA.
A negative certification—the most serious of the classifications—is assigned when a district will be unable to meet its financial obligations for the remainder of the current year or for the subsequent fiscal year. This certification means the LEA's county office of education may intervene in the LEA's finances.
The numbers used to arrive at the certifications preceded the Governor's Budget proposal, and therefore do not reflect the potential loss of temporary tax revenues, and the new proposed multi-billion dollar funding deferral.
"Schools face the daunting challenge of up to $4.5 billion in additional cuts if tax extensions are not placed on the ballot by the Legislature and approved by voters in June, an additional cut of 10 percent." added Torlakson. "This would be devastating to an education system that has already sustained $18 billion in state funding cuts over the last three years – a loss of one-third of the annual budget for schools."
Obviously, the Davis Joint Unified School District does not face this problem, but according to a report in yesterday's Sacramento Bee, "There are 13 school systems on the state's "negative certification" list, derived from analysis of data on 1,032 school districts, county offices of education and educational joint powers agencies, up from 12 the previous year but down from a high of 16 in 2008-09. The largest of the 13 is Hayward Unified School District. Sacramento's Natomas Unified also makes the list."
Furthermore, there are another 97 educational agencies that are on a "qualified certification" list, which would mean that they are in danger of being unable to meet their obligations.
Worse yet, these are some of the biggest in the state: LA Unified, Oakland Unified,  Mount Diablo Unified, Santa Ana Unified, Elk Grove Unified, San Juan Unified. Sacramento City Unified, Fontana Unified, Garden Grove Unified and Stockton Unified.
These schools account for 30 percent of the state's 6 million K-12 students, according to Superintnedent Torlakson, who are attending schools in districts that are either already in financial straits or in danger of being there.
Meanwhile, UC teeters on the brink, as well.
Last week, UC Regents heard grim predictions would affect both students and faculty.
"The painful truth is that we are at the point of compromising educational quality," UC Santa Cruz Chancellor George Blumenthal told the Board of Regents.
According to an article this weekend in the LA Times, "He was among several campus leaders who gave the board forecasts about reduced class offerings and staff layoffs that are likely next year. Among other areas, some key required courses may be offered only once a year, making it harder for students to graduate on time."
UC President Mark Yudof announced last week that the system will make about 17% cuts to their offices and cut their budgets by $50 million – this coming after years of accusations that cuts were being made to students and faculty and staff while UC Regents and upper administrators were getting bonuses and huge increases to their base salaries.
However, even though $50 million sounds like a big number, it's about 10% of the overall cut that the Governor is cutting from UC's budget IF the state voters extend the temporary taxes for five years.  Otherwise, it is worse.
UC is already planning to increase tuition by 8% for next fall and now, despite promises not to go above that, they may have to do exactly that, in addition to trimming enrollment and laying off employees.
One possibility discussed is that student fees would double in the next five years, but that may be the worst case scenario.
"Regent Richard Blum said he did not want to cut enrollment and said UC should take a serious look at the high tuition and high-aid policy several states already have for their public universities. 'I think it is the only way out of this mess,' " the LA Times reported.
On the other hand, the Times reported, "Regent Eddie Island said the board should not act precipitously; he said he expects the state economy to recover in the next few years."
"We must not take actions that will essentially destroy the very thing we are trying to save," Regent Island said.
Davis residents will get to vote in May by an all-mail ballot as to whether they should increase their current $320 per unit parcel tax by an additional $200 per year.  That would cover half of the state's educational cuts and avoid a large-scale cut back on programs, and a layoff of teachers and their support staff.
—David M. Greenwald reporting