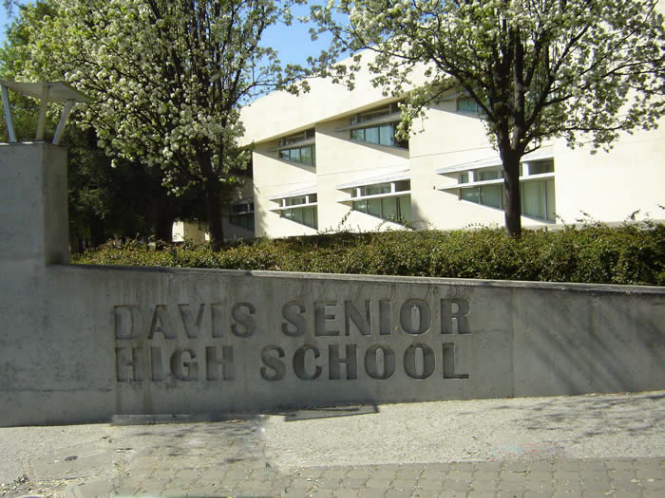 As an open government advocate, I have always been troubled by personnel confidentiality laws which are ostensibly put in place to protect employees from undue intrusions into private matters, but as often as not actually serve to protect those in power  and wrongdoers from transparency and accountability.
The truth is that whenever I inquire about these types of decision with members of the school board or staff, I get a dizzying array of gymnastics and mixed-martial arts as they adeptly avoid tough questions under the guise of personnel matters.
Fine.  But if you want to use these as shields, then we are forced to Monday morning quarterback by looking at body language.  Body language is a matter of optics – you can tell which team is winning and which team is in trouble by looking at the bench and seeing the body language of the players who are there.
By the same token, we can look at the body language of public officials in other ways.  We have a seen a slew of personnel firing at the district in the last few years and some other decisions as well – rarely do we see sure-handed handling of those decision.  They are surrounded with controversy, skepticism, speculation, and sometimes worse.
There has been for example, an open questioning of the performance of the district Athletic Director Dennis Foster.  That speculation figures to growth louder after a two hour closed session meeting by the school board that included a discussion of a football coach who was let go and the aforementioned Athletic Director's performance evaluation.
Stronger than this evidence is the fact that the Davis school board voted 3-1 to overturn the athletic director's decision and rehire the DHS girls volleyball coach.  The optics here only get worse, because if the school board has to overrule the athletic director and other administrators involved in personnel decisions, one has to at least question why these individuals are put in place.
The dissenting voice was newly elected school board member Nancy Peterson.  According to an article in the local paper, she cited passages from the district's handbook for coaches regarding "integrity."
She said, "My vote reflects nothing more than my continued pursuit of ideals centered on children. I cannot in good conscience vote to approve Ms. Crawford as a coach for young adults."
On the other hand, board member Gina Daleiden cited "new information" as the reason for overturning the decision to let the volleyball coach go.
The article noted that former DTA President Cathy Haskell expressed concern about the handling of coaching firing that "didn't seem to be made in a timely way."
"I hope everyone gets to keep their job and there is clear communication when someone might not be invited back," she said. "I'm nervous about one board member's participation and complaints against a particular coach."
The decision to fire both the volleyball coach and the football coach were controversial – many parents came forward in support of them.
Comments in the Enterprise's comment section were notable pointed.  Part of the concern is that Ms. Peterson's son apparently plays under the coach leading some to argue that she should have recused herself and others to speculate that there is a bizarre vendetta going on.
One commenter noted, "I am happy that the rest of the board of education could see past the petty complaints and do what is right for the greater good of the entire volleyball community instead of giving into the pressure of Nancy Peterson."
They noted, if Nancy Peterson states that "My vote reflects nothing more than my continued pursuit of ideals centered on children. I cannot in good conscience vote to approve Ms. Crawford as a coach for young adults".
They write, "I must post the question, why is she the only one that feels that way? It seems that what one person wanted at the expense of many has no "integrity" and again shows her personal conflict with the situation."
The individual writes, "For the future, I would ask for recusal when board members are voting for situations regarding activities that their own children participate in."
Another commenter noted, "if Nancy Peterson feels so strongly that she " cannot approve Ms. Crawford as a coach for young adults", then how can she "in good conscience" allow her son to play for the DHS boys volleyball team and her daughter to play for the DHS girls volleyball team, both coached by Coach Crawford? Seems like Peterson has been caught in a "do as I say, not as I do" situation, among other personal conflicts."
Another comment notes, "If it wasn't obvious before, it's obvious now that this whole ordeal was a result of some bizarre personal vendetta that Nancy Peterson has with Julie Crawford. If Nancy Petersen bothered herself to thumb through the school district's handbook for coaches to find some warped validation for her dissent, maybe she can also bother herself to pick up a dictionary and look up the definition for irony; maybe then she will feel some kind of shame or embarrassment for calling out someone else for their integrity."
They add, "I hope in the future that people confront Nancy Petersen and ask her why she tried so hard to get Julie fired. Tried…and failed. This decision is a total vindication for Julie Crawford; a great coach, and an even better human being."
Finally Maken Sherwood and Maya Gilardi who played under Ms. Crawford said, "We hope that the Davis community realizes that Julie Crawford is not the problem and understands that the true problem lies with one board member: Nancy Peterson. It isn't a coincidence that Julie Crawford all of a sudden was in question and under a constant microscope immediately after Ms. Peterson was voted into being our district's newest board member."
"It's ironic how Nancy Peterson speaks of integrity when she has shown a complete lack of integrity throughout this entire situation and we have personally witnessed time and time again Ms. Peterson treating Ms. Crawford horribly," they add. "It is also interesting that all of the complaints against Julie Crawford were made by close family friends of Nancy Peterson and are not the opinion of the greater volleyball community. I hope the Davis community will now think twice about who they put their trust in the next time we need to vote on who is on our school board."
We are stuck in the same place as always – we have a process that is far from transparent that gives rise to accusations that are probably not altogether fair.
The solution here is to find ways to make the system more transparent, to not make personnel decisions until you are sure that you have made the right move, and once you make the decision, do not agonize over it and revisit it constantly.
The clean cut handling of these kind of decisions makes it easiest for all involved. Clearly something is awry in the district but getting to the bottom of it will take time and energy and when you are dealing with personnel matters, it makes it all the tougher.
—David M. Greenwald reporting