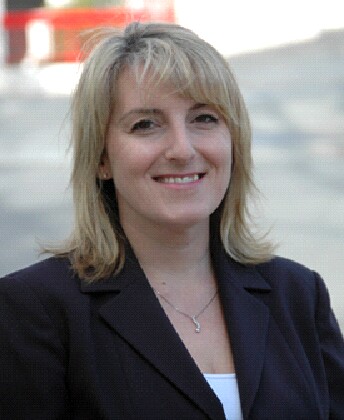 Yesterday the Vanguard covered Davis City Council Candidate, Rochelle Swanson's response to community concerns about the events of Picnic Day and decision by many bars to serve alcohol at 6 am.  The Graduate became a focus in part because of erroneous police reports that suggested the Graduate the locus for a fight that injured a police officer.
From our standpoint, this was an issue precisely because Ms. Swanson, whose husband owns the Graduate, is a City Council candidate.  The Vanguard received a good amount of interest in the issue on Wednesday leading up to our Meet the Candidates Event.  For that reason, we decided that we ought to allow Rochelle Swanson address the issue herself.  The Vanguard interviewed Ms. Swanson for six minutes and she followed that up with two posts.
In her second post, she said, "Whether or not I am elected to City Council, I will be taking an active role in the community discussions on the future of Picnic Day. I certainly support us taking comprehensive steps to limit to the availability of alcohol."
Ms. Swanson continued, "I believe one solution may indeed be to restrict early morning consumption of alcohol, not only in bars & restaurants, but the sale of alcohol in stores as well."
Early she had suggested that the decision to serve alcohol at 6 am was not a decision she alone could make.  She elaborated on that yesterday evening, "Something this important should not be decided in a hasty manner just days from the incident in question. The decisions made in regards to Picnic Day, alcohol availability and general tenor of that day's events are going to be far reaching."
Furthermore, she reiterated that it would be a tragedy in her mind to simply do away with Picnic Day.
Before reporting on Mr. Swanson's response, I would offer this.  I agree that it would be a tragedy to simply do away with Picnic Day.  I lived in San Luis Obispo, I was in high school just a year away from beginning Cal Poly, when they did away with Poly Royal in 1990 due to "riots."  They would later come back with a more toned down event called Open House.  Since I graduated nearly 15 years ago, I am not sure how that has worked out.
At the same time, I think selling beer at 6 am, even under controlled conditions is a bad move as it sends the wrong message and it begins people drinking when they would ordinarily be sleeping.  It would seem that time and space limitations on alcohol would alleviate some of these problems. 
Finally, while this is of an interest at least on this site because Ms. Swanson is a council candidate, it should be pointed out that the Davis Graduate is not the only bar to have early morning sales, they did take steps to address security issues, and this has not been a problem in past years.
Nevertheless, this is an important issue and Ms. Swanson has a chance to lead on it.
In a letter that Charlie Swanson, owner of the Davis Graduate, sent to various media outlets, he noted, "We had zero calls to the Graduate over the entire Picnic Day weekend. We take pride in that fact."
In an attached letter that he sent with the police log, Mr. Swanson said, "These show that not only did the Graduate receive no calls, but that most of the calls were to house parties, venues not providing adequate security, and groups of people already violating our city's open container and minor in possession laws."
He continued, "To group The Graduate in with the areas and venues where the police attention was focused and needed is inaccurate."
"We have always worked hand in hand with the Davis Police Department in providing a safe and secure environment," he wrote.  "We appreciate the challenges the police department has on such a high profile day and put staff and procedures in place to be part of the solution not the problem."
Mr. Swanson then discussed the various measures they took.  "The California Department of Alcohol and Beverage Control (ABC) require that on-site and off-site sales by licensed establishments provide a secure environment to prevent underage and or over consumption. There are plenty of laws currently in place to deal with the areas of town that were out of control on Picnic Day. Strict enforcement of the open container ordinance from the beginning of the day is just one example."
While that is true, part of the problem is that puts the onus on an already over-extended police force.
The culprit he argued was not just bars, but also the sale of alcohol in various retail stores.  "I would also suggest that you take a look at the advertisements in our local newspaper the week before Picnic Day. They include 1.75 liters of vodka for $9.99. There are roughly 50 shots in a 1.75. That equals 20 cents a shot or 10 shots for $2. There are also countless ads for domestic beer at 50 cents a can (in a 30 pack) and premium beer for $1-$1.25 a bottle."
He asked, "Where do you think the majority of college students are getting their alcohol? Where do you think the minors are getting their alcohol?"
Again if you look at the incident reports, most were at house parties not bars.
He continued:
"We have a fully trained and experienced doorman all day to insure that:
A- No minors are served
B- No intoxicated minors are allowed inside
C- We have a safe environment for our customers
D- We monitor our customer's alcohol intake and actions."
Furthermore, "Picnic Day is a mandatory work day for all employees to ensure safety. All employees are on the clock, trained and covered by our general liability and workman's comp insurance."
He also addressed the 6 am "tradition."  He argued, ". We limit our drinks, only 2 per person in line and only people age 21 and older are allowed in from 6-10am. It is a safe, regulated alternative to house parties serving minors and over-serving guests."
He continued, "Beer is $1 first 1000, and this year it took until 2:30 in the afternoon to reach that amount, or roughly 125 beers an hour. "$1 beers" is not an uncommon promotion for a bar, and many establishments in town have dollar-beer-nights throughout the week. Less than 10% of the Picnic Day sales for The Graduate occur before 11am."
Moreover, "We are also not allowed to let people off premise with alcohol purchased here, and not allowed to allow people on premise with alcohol from an outside source. We take these rules seriously and strictly enforce them."
He concluded that they were buy but never out of control.  "I would support the City of Davis if it wants to limit the hours of alcohol availability on Picnic Day as long as it is across all venues, includes on-site sale and off-site sale and includes strict enforcement of our current open container law- but it needs to be a law, not a suggestion."
At this point the community and the university need to think about what they want to do.  Again, it would be a travesty in my view if the only answer was to shutdown event that has a regional draw, particularly because at every business forum I have been to, business leaders are thinking about how to have additional events that can draw people into our downtown from the rest of the region.
—David M. Greenwald reporting