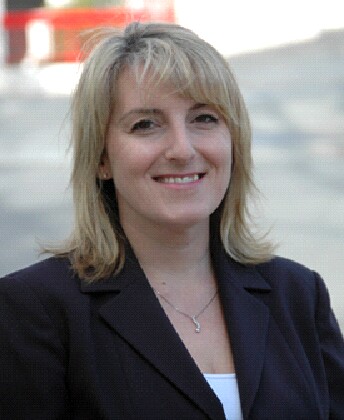 The Bee in the first major endorsement in the Davis City Council race has opted to endorse Joe Krovoza and Rochelle Swanson.  Do endorsements really matter some may ask?  Probably not.  Two years ago, the Bee ended up endorsing Don Saylor, Sue Greenwald, and Cecilia Escamilla-Greenwald over incumbent Stephen Souza and Souza still finished second in the race.  Nevertheless, it may or may not be meaningful that the Bee chose Ms. Swanson over Sydney Vergis.  Time will tell.
Usually these editorials are seen as reason to tell Davis that it needs to have faster growth.  However, while Measure R (the renewal of Measure J) has been present in this campaign, growth has not been a huge issue.  In part this is due to the economy and the real estate market.  In part it is due to the dominance of the budget and fiscal issues.
The Bee for the first time really does not mention the growth issue, although it still lands a blow against Davis writing, "The city of Davis has much going for it – strong public schools, a world-class public university and informed residents who care about civic affairs."
At the same time, they argue the city could be so much more if its city council weren't well, so silly, "Part of Davis' problem is that its City Council too often loses focus and can become downright silly."
The good news apparently is that Davis has two candidates that can "change the tenor of their council."  Those two are Joe Krovoza and Rochelle Swanson.
The rest of the column focuses on why Mr. Krovoza and Ms. Swanson are right for Davis.  Briefly they mention Davis' budget challenges, "With her background in business and law, Swanson could help address Davis' budget challenges and assist city officials in renegotiating contracts with employee unions. She promises to make this a priority, along with affordable housing for working families."
They also mention Picnic Day quite a bit.
"Lately, the city has focused on Picnic Day, the university's annual spring open house. The event has become marred by excessive drinking and criminal activity, and there is talk of canceling it. If Picnic Day continues, the university, the city, and tavern and other business owners are going to have to find ways to control it.

Krovoza, who works at UC Davis, would help bring about closer town-gown ties. He has advocated declaring Picnic Day "dry." An alcohol ban would be difficult to enforce, but the point is clear. The event must change.

Swanson's husband owns the Graduate, a restaurant-bar that joined with other bars by selling alcohol at 6 a.m. on Picnic Day. The Graduate since announced it would forgo alcohol sales until 11 a.m. on future Picnic Days. That's a half-measure, but it's a start."
Obviously the interviews by the editorial board must have occurred right after Picnic Day, which while an issue, is not really the issue that Davis should decide who leads it.
They briefly mention Krovoza's back ground as an attorney, his work on Putah Creek and his advocacy of bicycles.
"Krovoza, an attorney, helped negotiate with local governments to increase flows to Putah Creek,  which helped restore salmon runs.

Krovoza envisions making Davis even more friendly to bicycles, and advocates finding ways to increase housing through infill rather than sprawl, which destroys prime agricultural land."
And that's it.  "Swanson and Krovoza," they write, "have clear views of Davis' needs and would provide steady hands on a council that too often has become mired in trivia."
The burning issues that face Davis these days are not that dissimilar from the rest of the region, how to balance the local budget as the state continues to raid its resources.  How to get the costs of labor under control while fixing a runaway unfunded retirement liability in health care and pensions.  How to continue to provide core services in a time of dwindling resources.
We may not agree with how the council has tackled these issues, but these are the issues that they have tackled by and large the past two years and into the wee hours of last night.
—David M. Greenwald