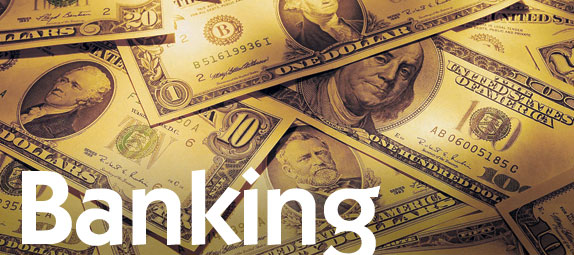 By E. Roberts Musser
The Justice Department just announced a $335 billion settlement with Countrywide Financial, now part of Bank of America.  It is the largest fair lending suit ever, and includes allegations that qualified black and Hispanic borrowers were systematically discriminated against.  Supposedly these folks were charged higher fees and interest rates than other borrowers in retail and wholesale lending. This is a practice known as "reverse redlining".  The higher fees charged were based not on creditworthiness, but on the person's race or national origin.
These homeowners were steered into much riskier subprime loans (option pay adjustable rate mortgages), even though they qualified for prime loans (fixed rate mortgages).  U.S. Assistant Attorney General Thomas Perez of the Civil Rights Division strongly criticized the practice by saying, "[The banks] understood marketing.  They understood how to build trust… This is discrimination with a smile."  However, Perez conceded that the settlement was more about the principle than the money, since effected homeowners stand to only receive somewhere between several hundred to several thousand dollars each.  The legal community is particularly critical of the settlement, noting it is an "agreement in principle", but not in any way a final agreement.  Critics believe the announcement of the settlement was nothing more than acceding to the Administration's wish to build on its State of the Union PR.  More importantly, the settlement would give up any bargaining leverage the state Attorneys General have over how this deal turns out.
Countrywide already agreed to a settlement with the former New York Attorney General Eliot Spitzer, to compensate black and Hispanic borrowers improperly steered to higher cost loans.  Countrywide documents also show a policy of lending to borrowers with as little as $1000 in disposable income.  Nevertheless, the Fannie Mae Foundation labeled Countrywide Financial a "paragon" nondiscriminatory lender.  The CEO of Countrywide bragged that in order to approve minority applications, "lenders have had to stretch the rules a bit".  Some customers complained that after hurricanes Katrina, Gustav, and Rita, Countrywide advised customers in the affected areas they could take a break on payments without any late fees, and payments would be added back to the end of the loan.  Instead loan customers were forced to pay missed payments in a lump sum along with late fees, within 30 days, or face foreclosure.
Yet in an investigation in 2008, it was revealed Washington, D.C. politicians received mortgage financing from Countrywide at noncompetitive rates.  Favored politicians included none other than Christopher Dodd, Chair of the U.S. Senate's Banking Committee; Kent Conrad, the Chair of the U.S. Senate's Budget Committee; James Johnson, former CEO of Fannie Mae and campaign advisor to Barack Obama; and Franklin Raines, former CEO of Fannie Mae, as he took calls from Barack Obama's campaign seeking advice on mortgage and housing policy.
Also in that year, the Attorney Generals of Illinois and California filed suit against Countrywide, alleging: unfair and deceptive practices in getting homeowners to apply for risky mortgages far beyond their means; false advertising; predatory lending; misinforming consumers how certain mortgage products worked such as adjustable rate mortgages, interest-only loans, low-documentation loans, and home equity loans.  Despite all the negative publicity and lawsuits, Countrywide and then its successor Bank of America were awarded the Property Management contract with the Veteran's Administration.
Fast forward to the present day and more bank irregularities – New York Attorney General Eric Schneiderman just sued some of the biggest banks in the nation for setting up a private electronic registry to track mortgages.  The private system was supposedly an attempt to make an end-run around the public property recording system, to assist banks in more quickly buying and selling portions of mortgages.  This private system helped banks create "deceptive and fraudulent court submissions" to improperly foreclose on homeowners, according to Schneiderman.  The lawsuit alleges that this was a scheme to avoid both government registration fees and properly recording the transactions.  The system also concealed identities of the holders of the mortgage debt from borrowers.  Schneiderman said it resulted in "undermining the integrity of the judicial process, created confusion and uncertainty concerning property ownership interests, and potentially clouded titles on properties throughout the state of New York".
Ultimately the $335 billion settlement with the Justice Dept. is being touted as an aim to "provide substantial relief to homeowners and establish significant new homeowner protections for the future".  How will a few thousand dollars to a foreclosed homeowner provide substantial relief?  What significant new homeowner protections have been put in place?  The practice of robo-signing (a single bank employee signing thousands of official documents without verifying their accuracy) is still going on to this day.  Is this settlement all about creating great headlines for an upcoming election season? Or is it about actually providing much needed relief to defrauded homeowners, not to mention preventing future wrongdoing?
The Dodd-Frank Wall Street Reform and Consumer Protection Act introduces a new nebulous standard regarding "abusive" practices.  It gives the authority to the newly formed Consumer Financial Protection Bureau (CFPB) to prohibit financial institutions from engaging in such behaviors.  According to the FSA Times, "Critics [of financial institutions] have questioned the clarity of advertisements, disclosure of loan terms and conditions, and the complexity of the loan modification and foreclosure processes. They argue that consumers may not have been, nor are they currently, equipped to understand the risks associated with financial products and services. Questions have arisen regarding not just whether products, services, and practices are unfair or deceptive, but whether they are fair or abusive. This is, in part, the genesis of the CFPB, and its regulatory powers to prevent unfair, deceptive, or abusive acts or practices (UDAAP)."
But the FSA Times also concedes, "In the absence of rules or other guidance from the CFPB, however, it would seem that there is no clear path for institutions to address the abusive standard in their day-to-day operations. Fundamental questions remain regarding materiality and reasonableness, and how far institutions should go in their assessment of what is in the interests of the consumer, which sounds like, but stops short of, imposing a fiduciary responsibility or duty of care on the institutions."  In other words the term "abusive" has as yet to be defined by the federal government, which makes this standard almost meaningless, in my opinion.
Furthermore, many citizens mistakenly believe robo-signing is a victimless crime, but nothing could be further from the truth.  Neil Garfield of the LivingLies blog sums it up nicely by saying, "Because so many people wish to gloss over the niceties of proper documentation, the banks are being permitted to claim losses they never endured, claim ownership of loans they never funded or bought, claim lien foreclosure, evict millions from their homes, take title to property, create blighted cities that once thrived, abandon the property they foreclosed, and all without taking an ounce of responsibility for the effect on investors who advanced all the money, the homeowners who advanced their lives and all the property, the taxpayers who have paid the defaulted loans repeatedly to banks that did not own the loans, and the nation's prospect as the leader of the free world."
As an attorney practicing in the area of elder financial abuse, I have seen the ravages of bank fraud hit the local senior community very hard.  One couple that came to see me had lived in their home for over 30 years before it was foreclosed on.  They had been misled by the lending institution,  converting an uncollateralized loan on farming debt – that could have been discharged in bankruptcy – into a collateralized one with their home as the collateral.  Additionally, the monthly interest rate of the adjustable rate mortgage was listed as monthly rather than yearly, @ 1.5%, which equates to 18% per year.  Yet the font size labeling the interest as a monthly rate was so small that it required a magnifying glass to read.  In another case I worked on, the elderly homeowner who was being foreclosed on complained, "I should have known it was too good to be true, but I trusted my bank to be straight with me."
Lesson to be learned: Caveat emptor – buyer beware!  If it sounds too good to be true, it probably is.
Elaine Roberts  Musser is an attorney who concentrates her efforts on elder law and aging issues, especially in regard to consumer affairs.  If you have a comment or particular question or topic you would like to see addressed in this column, please make your observations at the end of this article in the comment section.