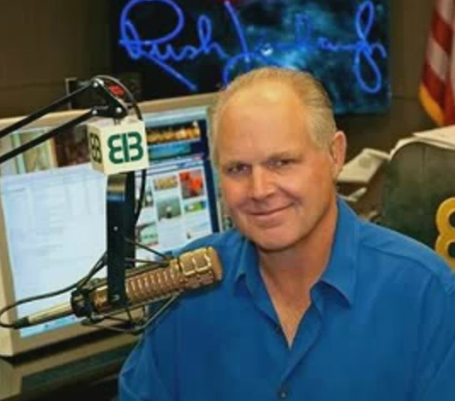 Every so often it is necessary to poke one's head out from the local scene to watch what is unfolding nationally.  If you had asked me in December, I would have told you I thought that President Barack Obama would lose re-election.  But the last two months have really solidified in my mind that this will not happen.
I have said this before, but 2012 is basically 2004 all over again, with the parties reversed.  In 2004, Democrats thought that they would defeat President George Bush.  Even with the selection of liberal Massachusetts Senator John Kerry, I honestly believed he would win, up until the networks took back their projection that Senator Kerry would win Florida, which was based on faulty exit polls.
The only chance that the Republicans really had to defeat President Obama was if the economy continued to stagnate.  But the economy is finally starting to grow.  If you are a believer that the economy is the end of the story with a national election, stop reading now, because you really have nothing else to add at this point.
The other factor playing into this is that I have never seen a weaker field of Republican candidates – in fact it mirrors the Democratic fields of 1988 and 2004.  I said a month ago that Mitt Romney is the weakest Republican frontrunner I have seen – a few people disagreed at the time but I'll be curious if they still do.
He cannot put away Rick Santorum, a right wing ideologue who has zero chance of ever being elected President nationally.  He had to eke out a win in Michigan last week, he got a solid win in Arizona, but the landscape shifts south, favoring not only Mr. Santorum but also Newt Gingrich.
In the end, I still fully expect Mitt Romney to win the nomination, but barring some new development in the world, it ends there.
I know Republican partisans harbor hopes that they can nail Obama on inconsistencies and flip flops – you can't.  First, President Obama is smoother than Mitt Romney, who has a whole treasure trove of flip flops because he has really been two people – the liberal Massachusetts Governor and the more conservative national figure.  Second, no one other than partisans really care if people are inconsistent anyway.
If the economy were in the tank, you would have a chance, even with a weak candidate.
But the other problem is that, while Democrats continue to flounder on their own, 2010 really masked the emerging demographic problems for Republicans, and that is they are increasingly a conservative party out of touch with mainstream America, much as the Democrats were in the 1980s increasingly a liberal party out of touch with mainstream America.
It turns out that even now; no one can fire up the national media better than Rush Limbaugh, especially when they catch him shoving large appendages into his mouth mistaking it for red meat.
My first response to the Sandra Fluke story was bemusement.  My second response was thinking that, with all of the problems that this nation faces, the idea is absurd that we are worrying about either the funding of contraception or mocking someone for ridiculing it.
But the problem of Rush Limbaugh, I think, hits a little too close to home for many Republicans – many of whom do not wish to or cannot disavow him.
The problem is that we are not talking about abortion – which has real moral ambiguity even among those who support the right to abortion.  We are talking about contraception.  By a two to one margin in one poll, the voters favor the Obama administration's position on this issue.
This is 2012, and let me tell you, people have sex in 2012, people use contraception in 2012.  Like everything, of course, this is not actually about contraception but about the government funding of contraception through health care.
That is probably the point that Rush Limbaugh was attempting to make.  The problem is that he made the issue about contraception rather than the government funding of it – and by doing that, he lost.
Sandra Fluke "goes before a Congressional committee and essentially says that she must be paid to have sex, what does that make her?" Mr. Limbaugh ranted. "It makes her a slut, right? It makes her a prostitute. She wants to be paid to have sex. She's having so much sex she can't afford the contraception. She wants you and me and the taxpayers to pay her to have sex. What does that make us? We're the pimps. The johns."
Had he stopped there, I think it would have been bad enough.
"A Georgetown coed told Nancy Pelosi's hearing that the women in her law school program are having so much sex they're going broke, so you and I should have to pay for their birth control. So what would you call that? I called it what it is," he said. "So, I'm offering a compromise today: I will buy all of the women at Georgetown University as much aspirin to put between their knees as they want."
"So Miss Fluke and the rest of you feminazis, here's the deal," he said. "If we are going to pay for your contraceptives and thus pay for you to have sex, we want something. We want you to post the videos online so we can all watch."
How bad was it?  Sleep Train has sponsored his program for 25 years.  That means that all of the other stupid, mean and thoughtless things that Rush Limbaugh has said, they tolerated if not condoned.  But they pulled their sponsorship over this.
Another sponsor, Carbonite, pulled its sponsorship of his show, despite an apology by Mr. Limbaugh.
Rush Limbaugh would issue what for him is a rare apology, offering that he "chose the wrong words in my analogy of the situation" and then said he did not "mean a personal attack on Ms. Fluke."
That seems like a hollow apology, particularly since this guy has made his career based on person attacks.  He got caught, he is apologizing that he got caught and could not defend himself.
In his apology, Mr. Limbaugh also said something very interesting that I completely agree with: "I think it is absolutely absurd that during these very serious political times, we are discussing personal sexual recreational activities before members of Congress."
I completely agree.  And who chose to make an issue of this?
To illustrate the absurdity, Mitt Romney's heath care legislation as Governor of Massachusetts, of course, had a provision for contraception.  When he was asked his position on this matter, he said that he did not support the Blunt Amendment that would end funding of contraception and then quickly had to retrench after getting called on it.
The analysis on those projecting winners have President Obama winning and the Republicans trying to shore up congressional districts through pushing for social policy.
The problem that they have is that if we are talking about contraception in 2012, even if it is government spending on contraception, the Republicans are not going to win this one.
Not only is there no decency, there is no common sense here.  If the economy continues to rebound it will be very interesting to see what the election map looks like come November.
—David M. Greenwald reporting