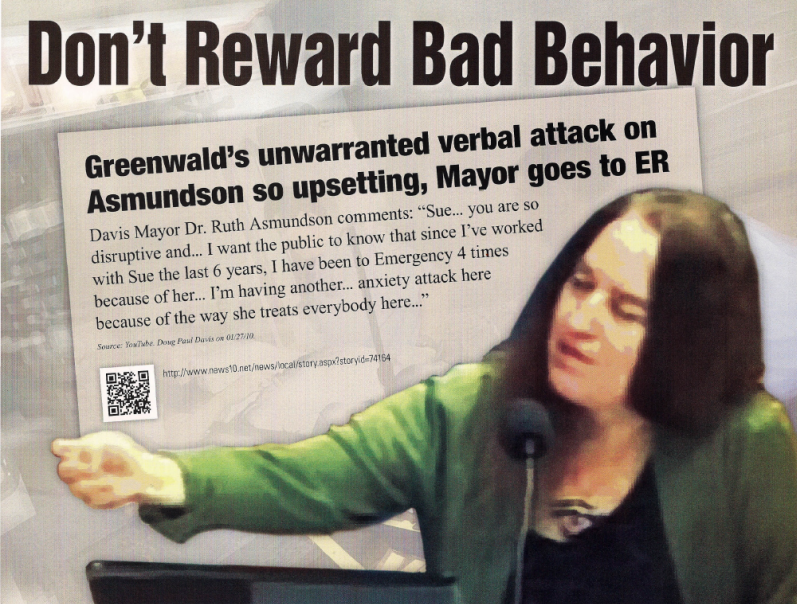 The gloves are coming off in what was tame Davis Council Election as an independent group backed by Sacramento-based unions the Plumbers and Pipefitters Local 447, IBEW Local 340, Operating Engineers Local Union 3 in Support of Stephen Souza and in Opposition to Sue Greenwald has sent out an attack mailer to Davis residents reminding them of Councilmemeber Sue Greenwald's publicized incident with former Mayor Ruth Asmundson.
While they are attempting to exploit the well-publicized event from January of 2010, the true target is Sue Greenwald's fiscal stances and disagreements with the firefighters and other city employee groups on staffing and compensation issues.
The Vanguard spoke with Davis City Clerk Zoe Mirabile, she was unaware of any independent expenditure campaign and said that anyone participating in an independent expenditure campaign in support of or in opposition to candidates would be required to adhere to city municipal codes that requires filings and advanced notice to all candidates.
The City Clerk will be further looking into this matter, but it seems possible that this would be a violation of the City's Municipal code.
The Vanguard will have further details when they become available.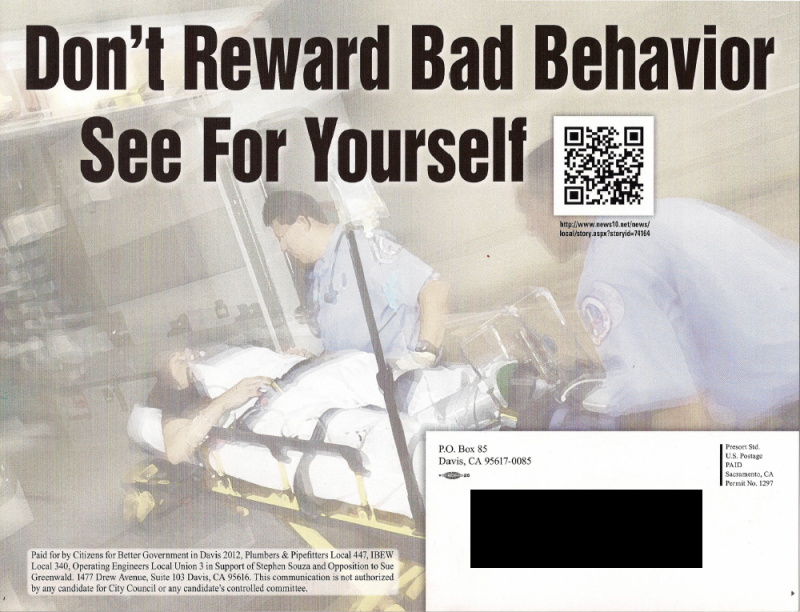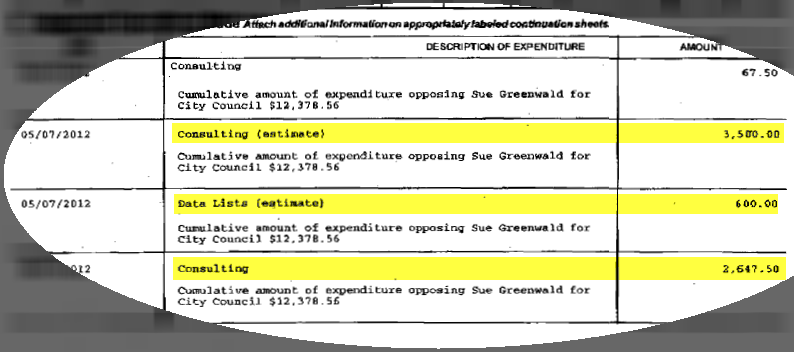 —David M. Greenwald reporting