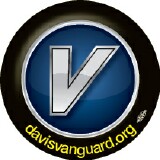 With the new website, the Vanguard has new and better readership metrics.  There has often been discussion within the community about the scope of the Vanguard readership.
For the first time we are in the position to release some of these readership metrics.
During the month of February, the Vanguard recorded just over 106,000 unique readers.  The average daily readership was just over 3800 per day.  The average increased from 3000 per day early in the month to 4600 per day by the end of the month.
Many readers will log on multiple times a day and during the course of a week or a month.  The Vanguard recorded over 1 million page views during the month of February.