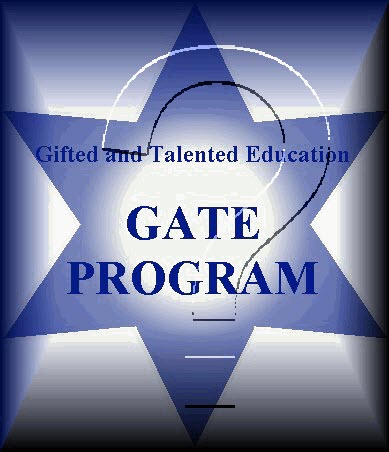 The school board elections, at least based on initial discussion, will be one that figures to take on some of the more meaty issues and not just the budget which, as an ongoing concern, has dwarfed most other issues for some time.
To that end, Jann Murray-Garcia's column today under the provocative title "Will GATE be Davis' Watergate?" is worth reading in its entirety and not just in the chunky morsels I am about to feed you.
Dr. Murray-Garcia spills her beans early on about her discomfort "about labeling some of our children as 'gifted,' and, by default, other children as 'not gifted.' "
She argues, "These labels, most often conferred on both sets of students in Davis in the third grade by a 45-minute IQ test, follow each student into the junior high tracking system, regardless of how that student has performed or developed in the fourth, fifth and sixth grades."
"We define our children as gifted or not gifted with tests known since their inception in the days of the eugenics movement to be both culturally biased and economically exclusive," she continues.
She argues the need for multiple assessments due to the potential for racial, class and linguistic discrimination.
She argues, "The fact that these alternatives to identification are expensive and labor-intensive is moot, unless we will say that we as the Davis community have accepted injustice and racial and class discrimination because it is the least expensive alternative."
She continues after a brief discussion of testing methods, "In a fascinating twist, some Davis children are defined as possessing 'risk factors' (district term) for not being identified as 'gifted' within Davis schools. I think the notion of 'risk factors' is fascinating because it implies that something is deficient in children's families or culture."
She argues that "it is the test… and not the children or their families or cultures that have been demonstrated to be deficient."
"The recent history of GATE identification in Davis has been rife with race, class and linguistic inequality, artificially created and accepted by us as a community. That the district is now being held legally accountable for these inequities in its process of identifying and labeling children as gifted (or not) makes it a good time to collectively think about what we are doing and paying for in our local public education," Dr. Murray-Garcia argues.
She references Attorney David Meyers, who filed a complaint on behalf of an unidentified student "for the discriminatory practice of ranking those who were administered the alternative TONI test lower than those students who scored at the same percentile on the OLSAT test."
She further notes that the district allows "parents to pay to have their children privately tested by outside psychologists, instead of accepting the district's testing process."
The problem with that approach could be a racial imbalance. She writes, "The proportion of white and Asian students and students from high socioeconomic families who qualify for GATE by private testing is three times as high as the proportion of black, Latino and poor families who were awarded the GATE label by private testing."
"This is a mess we have to figure out," Jann Murray-Garcia writes. "It is clear that our definitions and process of defining and identifying and labeling and segregating students as 'gifted' are not scientifically neutral and certainly not without the kinds of injustice that puts our district at legal liability. We need to do the soul-searching about the anxiety of some of us in securing extra advantage for our children, for purchasing that label, that status, for buying automatic admission to a junior high school curricular track, and ultimately for the impact that differential status has on our entire community of impressionable, developing minds."
"Some kids do need an accelerated program, and other prodigies an alternative to a traditional classroom, but isn't each child of yours gifted?" she asks.  "It's not the same as the elective activity of a sport or music endeavor. These are school communities that our children are legally mandated to attend, for half their waking hours, that together we create unequal and stratified to both their peril and ours."
I won't weigh in my personal view on the subject other than to suggest I can see both sides of this issue.
I will note that Susan Lovenburg, a school board member who is up for reelection, made a brief comment on this, on her Facebook page noting: "Thoughtful article by Jann Murray-Garcia in today's Davis Enterprise."
She added, "I agree that the GATE program needs an independent assessment of how well it serves our children. This conversation needs to be driven by research and evidence, not by fear, anger or accusation. We want the best education possible for all kids, not just our own."
I hope we can have a good discussion of this and other critical issues in the coming months.
—David M. Greenwald reporting