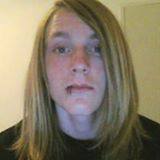 On Monday, the Davis Police announced that a 16-year-old male Davis resident was taken into custody, and is being held on charges for the double murder of Oliver Northrup and Claudia Maupin. There are no other suspects in this case.  By early Tuesday, the Vanguard had learned the name of the suspect, but declined to disclose the information publicly until the charges became official.
Late on Tuesday, the Yolo County District Attorney's office filed a criminal complaint against 16-year-old Daniel Marsh, who they claim "did willfully and unlawfully kill a human being, to wit, Oliver Northup, with malice aforethought. This is willful, premeditated, and deliberate murder within the meaning of Penal Code Section 189."
In addition to two counts of murder, he faces a case enhancement for the willful, unlawful and personal use of a deadly weapon under Penal Code 12022(b)(1), for the use of a knife.
Mr. Marsh faces four special circumstances for committing multiple murders, for "heinous and depraved murder," for "lying in wait," suggesting that he hid from the victims and then attacked, and finally for torture committed during the commission of murder.
The DA's complaint notes that Mr. Marsh will be charged as an adult for two reasons.  First, that "Daniel Marsh was 15 years old at the time of the commission of the crimes alleged in Counts One and Two, and at least one SPECIAL CIRCUMSTANCE is alleged, and it is alleged that the defendant personally killed both victims."  Second, "that Daniel Marsh was 15 years old at the time of the crimes alleged in Counts One and Two, and that both victims were 65 years or older, and the defendant knew or reasonably should have known this."
Mr. Marsh is reportedly being held without bail at Yolo County Juvenile Hall and scheduled to be arraigned Wednesday afternoon at 1:30 at the Yolo County Courthouse.
Under California law, Mr. Marsh is ineligible for life without parole due to his age of 15 at the time of the murders.  He could face 25 to life for each of his two counts, plus additional time for the enhancements.
Assistant Police Chief Darren Pytel declined to discuss a motive for the killing.
Back in 2009, Daniel Marsh was a hero.  In an article published on December 4, 2009, the Bee described how the 12-year-old Davis boy "grabbed the wheel of the family station wagon when his father, Bill Marsh, suffered a nearly fatal heart attack and blacked out while driving Nov. 9."
The article reports, "Daniel steered the speeding car away from oncoming traffic and slammed it into a wall to stop it. Then he thumped his dad's chest with his fist, as he'd seen on TV, until his dad's heart started beating again."
He would receive a Red Cross hero award for that heroic effort.
The 2009 article describes that 60-year-old Bill Marsh was suffering from a heart attack as he helped young Daniel Marsh with his homework.  They attempted to drive to the hospital, only a few minutes away, when the father lost control of the vehicle.
Other public documents suggest trouble.  Even at the time of the heart attack, Bill Marsh was divorced from Daniel Marsh's mother, Sheri Hosking, who worked in the City of Davis' Public Works Department.
Court records show that the family lost their Marina Circle home to foreclosure.
Davis police on Monday served search warrants at a number of locations, including locations on Lillard Drive and Cowell Blvd.
Records show that Ms. Hosking lives at the Lillard Drive home while Bill Marsh lived at the Cowell Blvd. home right near the victims' house.  However, the week before the killing, the owner of Bill Marsh's condo apparently died and the family put the residence up for sale a few weeks later, forcing Mr. Marsh to move.
The DA's complaint clarifies one piece of information that had not been clear.  They put the time of the killing as April 13, 2013.  However, the deceased couple, 87-year-old Oliver Northup of Davis, and his wife, 76-year-old Claudia Maupin, were not found until Sunday, April 14, 2013, when at approximately 9:20 pm, the Davis Police Department, responding to a call to the 4000 block of Cowell Blvd for a welfare check, made a gruesome discovery – two adults, deceased, with apparent stab wounds.
The police also declined to respond to questions as to whether it was a burglary that went awry, or whether there were more personal motivations.
The Bee talked to Mary Northup, who said, "I thought, 'It's a 16-year-old. It's a kid. Why would a kid want to kill an 87-year-old father? My father would be the first to jump up to defend that kid.' "
She said. "I'm sorry we've suffered for his poor judgment. But I'm also sorry for this young man who has ruined his life."
Mr. Northup was a prominent defense attorney and has tried a number of death penalty cases.
He was an attorney for 63 years, passing the bar back in 1950, practicing appellate law and giving seminars at the public defender's office.  According to the Bee, even just before his death, at 87, he was continuing to work out of his home.
Mr. Northup and his wife Ms. Maupin were founding members of the Unitarian Universalist Church of Davis. He was also a musician with a group called the Putah Creek Crawdads.  He began singing around 1961 when he took a few group folk guitar lessons through the Davis Art Center.
Retired Yolo County Public Defender Barry Melton told the Bee, "Northup played guitar and sang with the Crawdads, a Davis folk ensemble. Northup's last performance with the group was Saturday," and he said that the two had performed together in the past.
The Bee reported that daughter Mary Northup had tried calling her father a number of times on that Sunday, and had a brother visit the home.  She tried to visit, as well, and called the police to do a welfare check.
Ms. Northup told the Enterprise "My dad would say, 'At 16, they should know better, but they can't think clearly…  If this person did it, they need to make compensation, or get better if this is someone who needs mental health help.
"But I'm not into revenge, and I don't think my father would be into revenge," she added.
—David M. Greenwald reporting