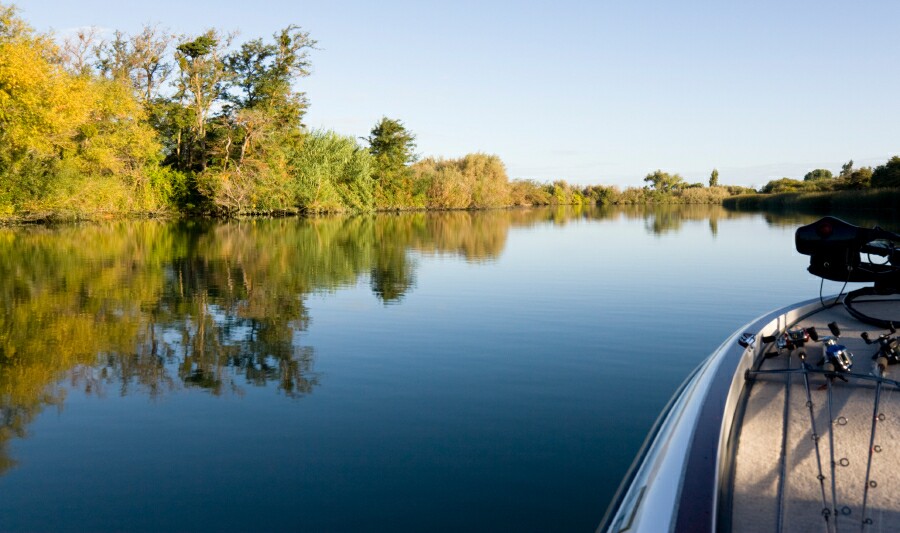 There have been some interesting new developments this week with regard to water.  On Thursday of next week, the Water Advisory Committee (WAC) will meet in a crucial meeting that may determine at least the WAC's recommendation for the water project.
If the speculation is correct, one member of that body may recommend we go forward with the Woodland-Davis project.  As I laid out earlier this week, while there are good reasons that we might consider doing that, especially as the cost gap is reduced, there are still looming questions.
One thing the Vanguard learned early this week is that, despite questions about the DBO process and about two of the firms that could be hired to operate the water project, we may be locked into the process already.
As we wrote earlier this week, there are at least questions about Veolia and United Water that need to be addressed or at least discussed.  Eliminating both firms leaves the third bidder as the de facto winner, which at least would appear to undermine the competitive bid process.
Moreover, we were promised a discussion, at least, of the public versus private operation angle.  Councilmember Dan Wolk specifically requested that.  That would appear to be nullified if the information is correct.
There are two points that I want to raise out of this that concern me greatly.
The first is, I requested earlier this week an interview from Dennis Diemer, who is the general manager of this project, to clarify some of these issues.  I could not get an interview with him for nearly a week.  Frankly, I find that appalling.
For all of the bellyaching I have heard about the inaccessibility of Davis City Manager Steve Pinkerton, he has always responded to my information requests within a day and has always returned my calls and given me interviews in a reasonable fashion.
We are going to deal with a JPA entity where the general manager does not think he has to get back to the press within a week?  He is so busy he can't spare five to ten minutes, even if it's in the early morning or after business hours?
Some may think this is a minor point, but I am not comfortable with a government agency that cannot readily answer our questions, particularly in advance of a critical decision by the WAC.
Secondly, I am concerned with the tone that the Chair of the Water Advisory Committee has taken lately.
I posted the information regarding the DBO process.  It was information that I had heard from a very reliable source that did not want to go on the record with it.
I think the appropriate response from the Chair of the WAC would have been, '"That's very interesting information, we were not made aware of it, I will look into it and get back to you."
Instead, the Chair's comment: "Source? As far as the WAC knows, the DBO issue is very much on the table for consideration."
Later she added, "The problem…unnamed sources if there is no way to verify their credibility…"
I'm sorry, but this is the Chair of the Water Advisory Committee, and she can call up city staff and any number of people to verify the information.  I made the suggestion that she call Dennis Diemer himself.  I wonder if she attempted to do so; she certainly made no effort to get back to me with a confirmation of that information.
In Monday's article, the Vanguard wrote: "A further issue will be whether the WAC can reach a unanimous verdict. If the verdict is unanimous or near unanimous, the project has a better chance of succeeding. But if there are three or four dissenters, it could fan a heated battle into the spring."
The point we're making here was to analyze the political implications of the WAC decision on which project to take up.  At this point, we know that there is a group that seems committed to stay with Woodland.  Some of the critics of the project have taken up the West Sacramento Alternative cause.
I commend the WAC for keeping both options open and exploring ways to reduce the costs and getting to the best possible project.  But if indeed we have a vote this week, the magnitude of the vote will help to determine how much the decision gets disputed.
A near unanimous decision in our view would erase some of the current divide.  A heavily-split decision would amplify it.
That is very basic politics.
The Chair of the WAC, however, inexplicably interpreted this as though it were some sort of a threat.  She wrote: "In other words the WAC had better come up with a unanimous/near unanimous decision, or else? It sounds like a threat…"
She explained: "To me, it sounds as if the Vanguard is saying if the WAC does not come up with a unanimous verdict, then it can expect a heated battle as a result, and will have failed in its mission in regard to public outreach. Hence the WAC had much better come up with a unanimous verdict."
The point of the piece was to analyze the process, figure out where the unresolved questions were and determine what would happen moving forward.
The Chair of the Water Advisory Committee, in my view, is out of line here – and has been for some time, diminishing reasonable complaints by critics as delay tactics, and quelling or attempting to quell public criticism by suggesting that we allow the WAC to complete its task.
Ironically, the Chair of the WAC has done an excellent job of running the meetings, making sure all voices are heard, and allowing the body to do the work it has been commissioned by the council to do.
The Chair certainly has the right to express her views as a private citizen, but I question the method that she has chosen to do so, particularly in her twisting of the words of members of the public.
Moving forward, I have too many concerns about the JPA and the Woodland project to support it at this time.  That does not mean I oppose the projects in concept or that I am looking to delay.  It simply means there are too many questions to arrive at a definitive answer on Thursday.
As such,  I would prefer the WAC to look at it further rather than rush a decision on Thursday.  To me, there are serious questions with both projects at this point and we would benefit from more analysis – particularly given we are not going to vote on this for seven months.
I think we need to know if the DBO process is a done deal, whether we are bound to accept private operation, whether private operation is optimal, among other things.  Dennis Diemer may not be able to get back to me for a week, but I hope he is able to show up on Thursday night to address questions that may arise from the WAC and the public at large.
We are in need of determining whether Veolia's problems or United Water's problems are serious concerns.
Veolia has a whole host of failed projects in addition to the Palestinian issue, which I think many feel is very peripheral not only to our project but to the country.  However, imagine running a water campaign which devolves into an Israeli-Palestinian debate.  Do not write off that possibility.
Finally, I think we need to ask more questions about the JPA itself if we are to move forward on water.  I fear that we locked ourselves into processes that remove autonomy from our community.
As I attempted to suggest on Monday, Woodland and Davis have very different values.  The Chair of the WAC interpreted that as a suggestion that Davis is superior to Woodland.  All I am suggesting is that the two communities are different and as such, things that are important to Davis may not be important to Woodland and vice versa.
In summary, I think the WAC, to date, has done exemplary work for this community.  I think we all benefit from this process.  It will save us money and produce a better project.
However, at this point in time, I am not ready to get behind either project, as I believe both have things we have to work out.  We have five to seven months to work those things out, but I would prefer to keep both options on the table at this time.
—David M. Greenwald reporting