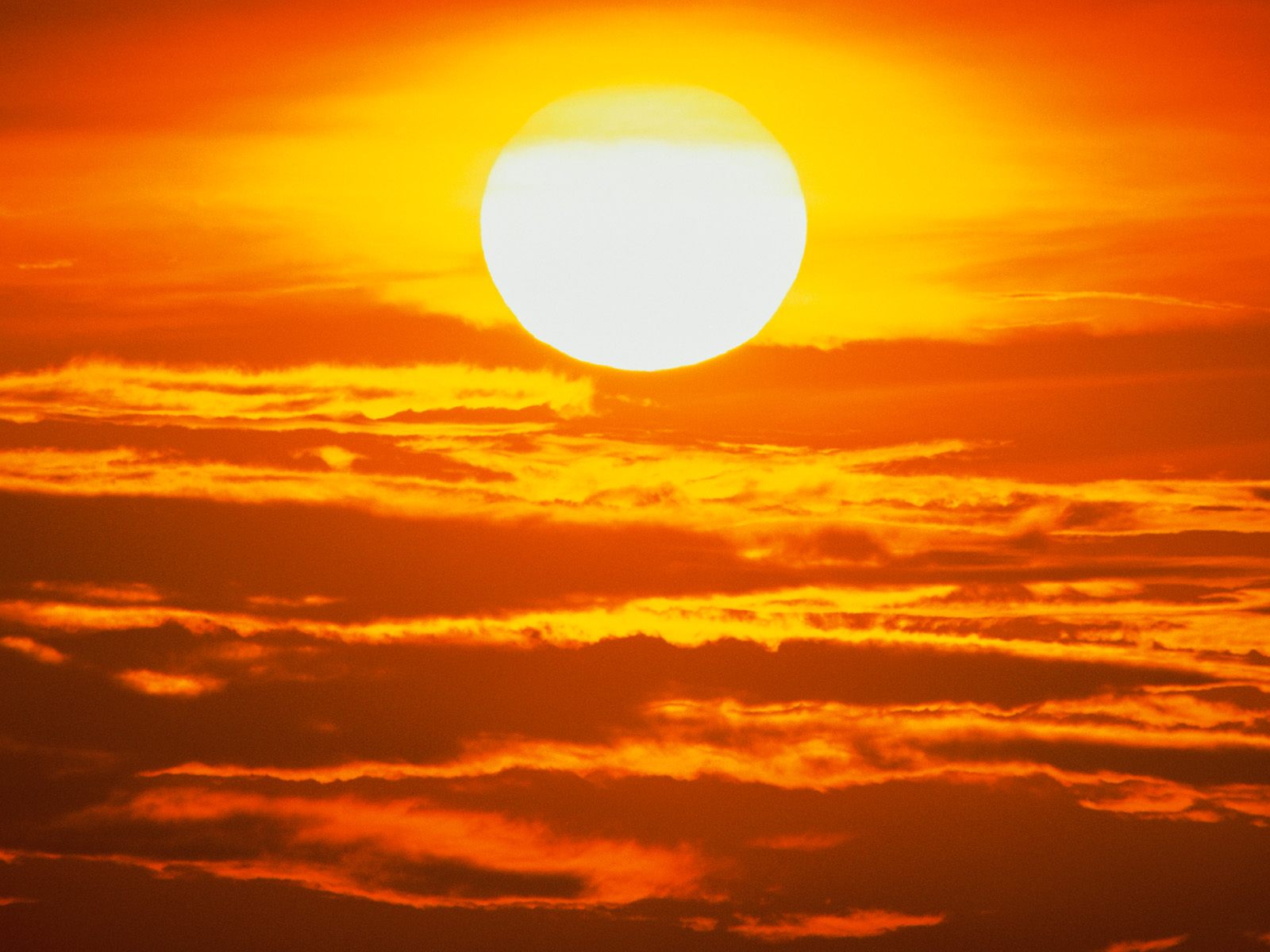 The temperatures for the next three days in Davis are expected to push up to and then exceed 90 degrees, here in mid-October, before cooling down to more normal readings in the 70s with even a chance of showers next week.
But it has been another abnormal year.  Sacramento broke a record in September when 26 of the 30 days met or exceeded 90 degrees.  The previous record was 24 and it was set back in 1974.
September was consistently warm, but not scorching.  It never topped 100 degrees in Davis.  Davis only had 22 days of 90 degrees or higher, but October started with a pair of 98 degree days before the weather cooled to more normal levels.
The debate over global warming remains, shall we say, heated, though the public once again seems to be swinging toward believing that there is something going on.
Yesterday, Climate Central's Andrew Freedman reported that September was, globally speaking, the warmest September on record, actually tying 2005 for the mark.
But that is not the most stunning data.  Scientists have been able to track global surface temperatures since 1880 – 132 years of data.  Based on that data, September marked the 331st consecutive month where the global temperatures were above average.  It was the 36th consecutive such September with a global temperature above the 20th century average.
Think about this, the last time the September average temperature globally was below normal was 1976, when it was Gerald Ford running for President against Jimmy Carter, the Governor of Georgia.
The last time any month was below average was February 1985, during the Reagan administration.
Mr. Freedman reports, "The first nine months of 2012 were the eighth warmest such period on record, and barring unusual cold during the October through December period, the year is likely to fall within the top ten warmest years on record globally. In the U.S., the year is on track to be the warmest year on record, after the country experienced its third-warmest summer and warmest spring since records began."
The ability for the US to deal with climate change has been hampered by political polarization on the issue and a strong partisan divide.  But that may be changing.
A poll released Monday from the Pew Research Center found that the percentage of Americans saying there is solid evidence of global warming has steadily increased over the past few years.
Currently, 67% say there is solid evidence that the earth's average temperature has been getting warmer over the past few decades, up four points since last year and 10 points since 2009.
Similarly, an increasing proportion say that the rise in the earth's temperature has mostly been caused by human activity. Currently, 42% say the warming is mostly caused by human activity, such as burning fossil fuels, while 19% say it is mostly caused by natural patterns in the earth's environment. Last year, 38% mostly attributed global warming to human activit,y and in 2010, 34% did so.
The national survey by the Pew Research Center for the People & the Press, conducted Oct. 4-7 among 1,511 adults, finds increasing numbers of Democrats, Republicans and Independents saying there is solid evidence of warming, although there continues to be a substantial partisan divide on this issue.
Fully 85% of Democrats say there is solid evidence that the average temperature has been getting warmer, up from 77% last year and similar to levels in 2007 and 2008.
Nearly half of Republicans (48%) say there is solid evidence of warming, compared with 43% last year and 35% in 2009. The percentage of Republicans saying there is solid evidence of warming is still lower than it was in 2006 and 2007, but is now about where it was in 2008.
The Pew Poll dovetails with a new poll from George Mason University Center for Climate Change Communication and Yale Project on Climate Change Communication, which matched the findings of a similar poll from the Brooking Institute back in February.
The key findings included:
A large and growing majority of Americans say "global warming is affecting weather in the United States" (74%, up 5 points since our last national survey in March 2012).
Asked about six recent extreme weather events in the United States, including record high summer temperatures, the Midwest drought, and the unusually warm winter and spring of 2011-12, majorities say global warming made each event "worse."
Americans were most likely to connect global warming to the record high temperatures in the summer of 2012 (73%).
Americans increasingly say weather in the U.S. has been getting worse over the past several years (61%, up 9 percentage points since March). A majority of Americans (58%) say that heat waves have become more common in their local area over the past few decades, up 5 points since March, with especially large increases in the Northeast and Midwest (+12 and +15 points, respectively).
More than twice as many Midwesterners say they personally experienced an extreme heat wave (83%, up 48 points since March) or drought (81%, up 55 points) in the past year.
One in five Americans (20%) says they suffered harm to their health, property, and/or finances from an extreme heat wave in the past year, a 6-point increase since March. In addition, 15 percent say they suffered harm from a drought in the past year, up 4 points.
The Hill a few weeks ago reported that more undecided voters wanted more action from President Obama and Congress to fight global warming.
The poll "found that undecided voters' beliefs about the existence and causes of global warming are far closer to President Obama's likely voters than GOP rival Mitt Romney's."
All told, 64 percent of undecided voters surveyed believe President Obama should be doing more to address climate change, and 72 percent said Congress should be doing more.
The survey, though, found a strong divide, with 78 percent of President Obama supporters wanting more action while only 35 percent of those likely to back Mitt Romney did.
According to the Yale-GMU Poll, 55 percent of undecided voters surveyed said that the candidates' views on climate would be among the most important issues that help determine which way they vote.
"While polling consistently shows that the environment lags behind the economy and jobs, healthcare and several other topics among voters' top concerns, the new data nonetheless suggests that undecided voters will consider climate change when casting their ballots," the Hill reported.
—David M. Greenwald reporting