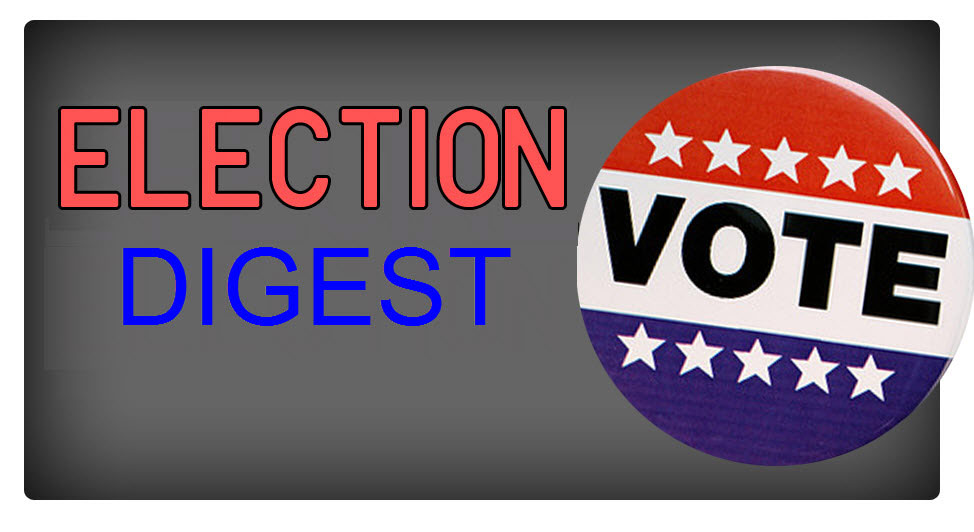 Local Democratic Leaders Overwhelmingly Recommend
 Dan Wolk for California Democratic Party Endorsement
 At their regional endorsement meeting yesterday, local Democratic leaders and grassroots activists from around the 4th Assembly District overwhelmingly recommended Davis Mayor Pro Tem Dan Wolk for the official endorsement of the California Democratic Party. Wolk received the support of nearly 75% of the voting delegates at the Pre-Endorsement Conference held at Green Valley Middle School in Fairfield.
"I am so proud to receive the recommendation of local Democratic leaders for the official party endorsement," Wolk said. "As a lifelong Democrat, I have always been dedicated to our party's ideals of justice, equality and opportunity. These are the values that I work for every day – and the values I will take with me to Sacramento."
The California Democratic Party's endorsement will play a large role in the race for Assembly District 4. The District is strongly Democratic – over 45% of voters in the district are registered Democrats. And, in 2012, Democratic candidates received an average of over 63% support in the District. The endorsement will also give Wolk access to the Democratic Party's grassroots infrastructure and resources around the District. All four of the announced Democratic candidates for the seat actively pursued the endorsement and spoke to delegates on Sunday.
Wolk's vote total was enough to bypass a caucus vote at the State Democratic Convention in Los Angeles. Instead, his endorsement will be placed on the consent calendar for the full membership of the Democratic State Central Committee in a non-contested vote on Sunday, March 9. Wolk received 68 votes, well above Matt Pope with 17 votes, Bill Dodd with 4 votes and Joe Krovoza with 2 votes.
Wolk has amassed an impressive list of more than 100 endorsements from state and local leaders in every corner of the 4th Assembly District. The California Democratic Party will join leaders including State Superintendent of Schools Tom Torlakson, former State Superintendent of Public Instruction Delaine Eastin, Former Assemblymember and Yolo County Supervisor Helen Thomson, Yolo County Supervisors Jim Provenza and Don Saylor, Solano County Supervisors Linda Seifert and Skip Thomson, Lake County Superintendent of Schools Wally Holbrook, Solano County Superintendent of Schools Jay Speck, Yolo County Superintendent of Schools Dr. Jorge Ayala and Napa Vice Mayor Peter Mott. A list of endorsements can be found at DanWolk.org.
Dan Wolk has served on the Davis City Council since 2011 and is currently Mayor Pro Tem. He is Deputy County Counsel for Solano County, handling public finance, public contracting and water issues. He is also the founder of the Legal Clinic of Yolo County, a legal services provider for low-income families. Wolk grew up in Davis and attended Davis public schools, before attending Stanford University and receiving his law degree from UC Berkeley's Boalt Hall. He lives in Davis with his wife, Jamima, a former professional triathlete and small business owner, and their two young daughters, Avery and Layla.
Assembly District 4 consists of Napa and Lake Counties, most of Yolo County, as well as portions of Sonoma, Solano and Colusa Counties.
For more information about his campaign, you can visit: http://danwolk.org/cdprecommendation/
[divider]
Upcoming Events for the Election of Sam Neustadt for Yolo County Superintendent of Schools
Campaign events for Sam Neustadt, supporting his bid for County Superintendent, are scheduled throughout February and March; those confirmed dates include:
Sunday, February 16, from 3:00 to 5:00 at Kathy and Jim Coulter's Davis home,
Sunday, February 23, from 3:00 to 5:00 at Jane Plocher's Woodland home
Friday, March 14, from 5:30 to 7:30 at Tamre Burn's Davis home
Please RSVP at (530) 665-8147 or through the web at www.samneustadt.com for specific details.
–Compiled by Lily Shen